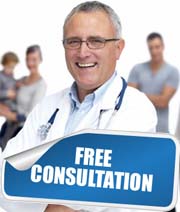 Planning your medical trip to India is a very simple process with India Laparoscopy Surgery Site
You just need to fill in our enquiry form and one of our executive will contact you soon.
+91-9373055368 Call us at the given to contact number for any assistance.
Complete information regarding Single Incision Laparoscopic Surgery (SILS) Cost In Indiais provided on our website having best surgeons and top hospitas.


Single Incision Laparoscopic Surgery (SILS): Overview
Single Incision Laparoscopic Surgery (SILS) or Single Port Laparoscopy (SPL) is a recently developed technique in laparoscopic surgery. It is a minimally invasive surgical procedure in which the surgeon operates almost exclusively through a single entry point, a patient's navel.
Physicians and patients prefer the laparoscopic surgery due to the benefits it offers when compared to the traditional surgery. SILS is the latest and most widely used laparoscopy surgery development since the introduction of the laparoscopic cholecystectomy more than 20 years ago. As a laparoscopic procedure, the SILS further minimizes the discomfort and reduces the recovery time associated with the surgery.
The traditional laparoscopic surgery involves multiple entry points with multiple small incisions and the resulting scars. However, the single incision laparoscopic surgery is achieved with a single access point, typically the patient's navel thereby resulting in a single nearly invisible scar.
SILS surgery can be technically challenging and often performed by the surgeons already having experience in laparoscopy.
Am I a Candidate for SILS?
Most patients who are eligible for the laparoscopic surgery are also good candidates for SILS. Patients who are morbidly obese or who already have had multiple major abdominal surgeries may not be eligible for the SILS.
If you are interested in making an appointment with a surgeon who performs single incision laparoscopic surgery, kindly fill our free consultation form for more details.
What are the benefits?
Since it is a minimally invasive technique, it requires just a single incision
Lowers the risk of infection
Faster healing and shorter hospital stay
Reduced pain
Reduced risks of wound-related complications like bleeding, infections and hernias
What are the Procedures done with SILS?
The surgeon creates one small opening in your navel and then inserts the tiny surgical instruments to perform this procedure. Afterward, you'll barely notice the scar. Since it is a minimally invasive technique requiring only a single incision, you face a lower risk of infection and will heal faster.
The procedures that can be completed using the SILS technique include:
Adjustable Gastric Banding: It is also known as "Lap Band", a least invasive surgery for weight loss. Read more.
Cholecystectomy: Removal of your gallbladder to prevent indigestion, nausea and other symptoms. Read more.
Appendectomy: Removal of an inflamed appendix. Read more.
Hiatal Hernia or Inguinal Hernia Repair: Relief from the bulges in your stomach or groin area. Read more.
Hysterectomy: Surgical removal of the uterus. Read more.
Laparoscopic Colectomy: Surgery to remove all or part of your colon. Read more.
Nephrectomy: Surgical Procedure to remove all or part of the kidney. Read more.
Sleeve Gastrectomy: Surgical weight loss procedure to reduce the size of the stomach and limit the amount of food intake. Read more.
Sacrocolpopexy: Surgical technique to repair the pelvic organ prolapse.
Splenectomy: Surgical technique to remove the spleen. Read more.
Adrenalectomy: Surgery to remove one or both of your adrenal glands. Read more.
Best Laparoscopic Surgeons in India
SILS is a rapidly evolving technique and although it was originally designed to concentrate on the weight loss issue, now its being put into other areas of the healthcare. The Best Surgeons for Single Incision Laparoscopic Surgery in India have successfully been using this procedure for the gynaecological, urological, kidney and colon surgeries. The fact that SILS appears like an incremental step and involves few new instruments makes it simple for the laparoscopic surgeons to adopt. Ideally, the high quality patient care and medical services provided by the best surgeons in India at such low costs have attracted many international patients to opt for the surgery in India.
List of Best Laparoscopic Surgeons in India Click Here
Dr Rajkumar Palaniappan
Dr. Premkumar Balachandran
Dr. PK Reddy
Dr. Keshav Prasad
Dr. A. Ramamoorthy
Dr.Jayant Wagh
Dr. Amit Acharya
Dr. Srikanth Gadiyaram
Dr. Prateek Agarwal
Dr Neel Shetty
Top Laparoscopy Surgery Hospitals in India
Often SILS provides the financial advantages to the top hospitals, the patient's and employers healthcare insurance options. With this laparoscopic technique, the hospital stay of the patient is reduced and the medical assistance is less compared to the traditional laparoscopic surgeries. There are exciting benefits for a wide variety of patients facing the weight loss challenges at low costs in the Top Hospitals for Single Incision Laparoscopic Surgery in India.
The top five laparoscopy surgery hospitals in India include Fortis Healthcare Hospital Gurgaon, Hyderabad and Chennai, Medanta Medcity Hospital Delhi, Gurgaon, Hiranandani Hospital Mumbai, Lilavati Hospital Mumbai and Wockhardt Hospital Bangalore and Nagpur.
List of Top Laparoscopy Surgery Hospitals in India Click Here
S L Raheja Hospital, Mahim
Lifeline Multispeciality Hospital
Jaslok Hospital
Hinduja Healthcare
Fortis Hospital
Nanavati Hospital
Lilavati Hospital
Criticare Hospital
Cost of Single Incision Laparoscopic Surgery (SILS) in India
With the use of innovative techniques and indigenous instruments at the best hospital facilities in India, the cost of single incision laparoscopic surgery (SILS) is very cost-effective compared to the same offered in other developed countries.
What do we provide?
IndiaLaparoscopySurgerySite.com are the pioneers of medical tourism in India. We put forward a cost –effective single incision laparoscopic surgery (SILS) in the best hospitals of India at low costs. Our associate top laparoscopic hospitals are JCI credited and strictly adheres to international norms of laparoscopic surgery. Our associate hospitals have surgical teams lead by the best laparoscopic surgeons of India. The surgeons at these hospitals are highly skilled and hold expertise in all types of laparoscopic surgeries. Planning low cost single incision laparoscopic surgery (SILS) in India with us is a simple and clutter free process. IndiaLaparoscopySurgeryite.com offers you;
A transparency in planning your medical visit to India.
Best surgical options available in India those are cost-effective too!
Complete value to your hard earned money.
One on one assistance throughout your visit.
Comprehensive foreign language assistance when required.
Personalized care by our dedicated hospitality staff.
Complete assistance in planning your visit, including travel, hospital stay, appointments with best single incision laparoscopic surgery doctors in India..
If you are seeking for the Affordable Single Incision Laparoscopic Surgery In India, kindly fill up the form for a free consultation with our surgeons. You will be provided with thorough analysis and suggestions regarding Low Cost Single Incision Laparoscopic Surgery (SILS) in India with best surgeons and top hospitals around.