What is the Cost of Laparoscopic Myomectomy Surgery with Top Hospitals and Best Surgeons in India?
The cost of the Myomectomy Surgery in India is typically a fraction of the cost for the same procedure and care in the US and other developed countries.
The cost can vary as per the diagnosis and conditions of the patients along with the facilities availed.
And if you compare the same with developed nations, the cost for these treatments is often the double than what you find in India.
The average cost of Laparoscopic Myomectomy Surgery in India is approximately Rs. 1,20,000 ($1,500) to Rs. 2,40,000 ($3,000).
The list of various factors deciding the price of Myomectomy Surgery in India is as follows –
Treatment Method
Type of Surgery
Other treatments required in conjunction with Myomectomy Surgery
Investigations & evaluation required
Hospital fee
Room Category
VIDEO - Laparoscopic Myomectomy Surgery In India
The LIST of AVERAGE COST of the Laparoscopic Myomectomy Surgery across TOP 15 cities in India in Indian Rupee (INR) is as follows :
| | | | |
| --- | --- | --- | --- |
| City | Lowest Cost | Average Cost | Highest Cost |
| New Delhi | 1,25,000 | 1,75,000 | 2,75,000 |
| Mumbai | 1,50,000 | 2,00,000 | 3,00,000 |
| Chennai | 1,50,000 | 2,00,000 | 3,00,000 |
| Bangalore | 1,75,000 | 2,25,000 | 3,25,000 |
| Hyderabad | 2,00,000 | 2,50,000 | 3,50,000 |
| Ahmedabad | 1,75,000 | 2,25,000 | 3,25,000 |
| Nagpur | 1,25,000 | 1,75,000 | 2,75,000 |
| Pune | 1,50,000 | 2,00,000 | 3,00,000 |
| Gurgoan / Gurugram | 1,25,000 | 1,75,000 | 2,75,000 |
| Kolkata | 2,00,000 | 2,50,000 | 3,50,000 |
| Chandigarh | 1,75,000 | 2,25,000 | 3,25,000 |
| Jaipur | 1,50,000 | 2,00,000 | 3,00,000 |
| Noida | 1,25,000 | 1,75,000 | 2,75,000 |
| Kerala | 1,50,000 | 2,00,000 | 3,00,000 |
| Goa | 1,75,000 | 2,25,000 | 3,25,000 |
The variation in the above cost is dependent on the following
*Type of the hospital (Government/Trust/Private).
*Use of insurance, type of insurance or self paid.
*Accreditation of the facility.
*Expertise, seniority, reputation and brand value of the surgeon/doctor.
Our panel of experts for Laparoscopic Myomectomy Surgery is spread across 25+ major cities with TOP Hospitals across India.
Planning Affordable Myomectomy Surgery in India is an easy process.
Our Hospitals Network and Surgery Group is available in 15 cities of India for our patients to access. Kindly fill up the form for a free opinion from our expert team. You will be provided with an analysis and recommendations for your surgery. NO CHARGES LEVIED.
Special ALL SERVICES INCLUSIVE Packages available for INTERNATIONAL PATIENTS
CLICK HERE
What are Fibroids?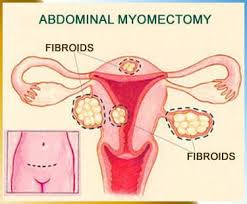 Fibroids or leiomyomas are the benign (non-cancerous) growth of the uterus that often emerges during childbearing years, but can emerge at any age. Fibroids are usually asymptomatic in most of the women. Whereas if fibroids are symptomatic, they can cause sign and symptoms like: prolonged or heavy menstrual bleeding (more than seven days), spotting or bleeding between periods, pain or feeling of heaviness in pelvic region, persistent pain during intercourse, increased urinary frequency, difficulty in voiding urine, enlarged uterus or abdomen ,constipation, backache and pain in lower limbs.
What are the causes?
The most potential cause that leads to development of fibroids in uterus is, genetically mutation of uterine muscle tissues. Researches show that this genetic mutation is inherited and runs in a family. Increased level of female sex hormones i.e. progesterone and estrogen is also associated with risk of developing fibroids.
What treatment available for removing Fibroids?
Non-invasive procedures
MRI-guided focused ultrasound surgery is a non-invasive procedure that is done on outpatient basis to treat uterine fibroids. During this procedure a high energy ultrasound transducer is used to target sound waves on the fibroid. This generates heat inside the fibroid and destruct the fibroid.
Minimal Access Surgeries for Uterine Fibroids
Nowadays, various minimal invasive procedures are used to manage uterine fibroids; these procedures are fairly safe and effective in destroying / removing fibroids.

Uterine artery embolization
Myolysis
Laparoscopic myomectomy
Hysteroscopic myomectomy
Endometrial abilation .

Surgical procedures
For managing multiple, deep or large fibroid, open abdominal surgery procedures are used. Abdominal myomectomy and open hysterectomy are the two procedures that are commonly used in such cases.
Myomectomy surgery
'Myomectomy surgery' is a surgical procedure done to remove / excise uterine fibroids. There are three types of Myomectomy surgeries and an apt procedure is elected depending on the number, size and depth of location of fibroids.
Abdominal Myomectomy
Laparoscopic / robot-assisted Myomectomy
Hysteroscopic Myomectomy
How is the Myomectomy surgery done?
Laparoscopic myomectomy surgery is a minimal invasive and robot assisted surgery done under general anesthesia. Several small incisions are made on abdomen near the pelvic area. Surgeon introduces a laparoscope (instrument with tiny video camera at its tip) through one of these incisions that helps the surgeon to visualize the uterine cavity. Relevant surgical instruments are introduced via other incisions that are used to excise the fibroids. The fibroid derbies are removed via these incisions. In rare cases an incision is made in vagina for removing fibroid derbies.
Who should undergo this surgery?
Women presenting with multiple uterine fibroids that are large in size and sited deep in the uterine wall should undergo a laparoscopic surgery for fibroids to relieve symptoms. Women who are having chronic vaginal bleeding and severe pelvic pain due to fibroids are also recommended a Myomectomy surgery.
What can one expect from this surgery?
Immediate relive from troublesome symptoms of fibroids is anticipated following this surgery. Complete recovery takes place after 2-3 weeks after a laparoscopic Myomectomy, while abdominal / open Myomectomy requires 4-6 weeks for a complete recovery. Heavy and weight bearing activities such as lifting heavy objects, running, climbing stairs, driving and strenuous exercises are asked to be avoided during the recovery phase. Surgeon may also advice to avoid intercourse and using tampon till complete recovery takes place. It is also advisable to wait till three months after surgery before attempting for conception.
FIVE OF OUR NETWORK SURGEONS HAVE WON AWARDS IN THEIR SPECIALTIES THIS YEAR
OUR CONSULTANTS WILL BE VISITING MALAWI, CONGO, AND GHANA THIS YEAR
WE HAVE PARTNERED WITH HOSPITALS IN ABU DHABI, KUWAIT, AND DAMMAM FOR SECOND OPINIONS FROM OUR DOCTORS IN INDIA
THREE OF OUR PARTNER HOSPITALS HAVE OPENED TELEMEDICINE CENTRES IN AFRICA FOR REACHING OUT TO REMOTE PATIENTS
ADVANCED LAPAROSCOPIC/ROBOTIC SURGERY IS AVAILABLE ACROSS ALL NETWORK HOSPITALS NOW
Are you looking for affordable cost of Myomectomy Surgery in Top Hospitals of India?
Please consult us to get FREE Quotes, Opinions from TOP Hospitals and BEST Surgeons of India for Myomectomy Surgery.
CLICK HERE to Get "Obligation Quote"
What are the Outcomes / benefits of laparoscopic myomectomy?
Relief from pain and heavy menstrual bleeding are the immediate outcomes of this surgery. The other symptoms associated with uterine fibroids such as backache, leg pains, constipation, urinary urgency also start to improve after surgery. Since sub mucosal uterine fibroids are a potential reason for infertility in women, hence issues related to childbearing could also get resolved after surgery.
Are there any side effects of myomectomy?
The potential side-effects of Myomectomy are:
Infection of the uterus, fallopian tube or ovaries.
Scaring of uterine muscle at the site of fibroid removal.
Potential injury to bladder or bowel.
Child birth complication.
On -the -spot transition to uterus removal procedure, if there is an uncontrolled bleeding after fibroid is removed from the uterus.
Patient Testimonial – Ms. Nduta Wangai from Kenya about her Low Cost Myomectomy Surgery in India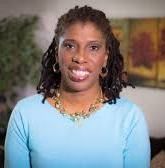 Ms. Nduta Wangai from Kenya

We were planning our first child but the problem of my irregular periods was causing an issue and that is when we decided to consult a gynecologist regarding our options. I was really scared as I thought I might never be able to conceive and that would have been a big disappointment for my entire family but when we visited the doctor, she told us about the laparoscopic Myomectomy surgery in India. In fact, she explained us about the laparoscopic Myomectomy surgery benefits India in a way that we understood the entire procedure and knew what to expect out of it beforehand. And the fact that it was low cost laparoscopic Myomectomy surgery India made it possible for us to go for the treatment without any further delay.
How India Laparoscopy Surgery Site helps you to manage your Medical trip?
IndiaLaparoscopySurgerySite are the pioneers of medical tourism in India. We put forward a cost-effective laparoscopic myomectomy surgery at the best hospitals of India. Our associate hospitals are JCI credited and strictly adheres to international norms of Laparoscopic Myomectomy surgery. Our associate hospitals have surgical teams lead by the best laparoscopic surgeons of India. The surgeons at these hospitals are highly skilled and hold expertise in all types of Myomectomy surgery. Planning laparoscopic Myomectomy surgery in India with us is a simple and clutter free process. IndiaLaparoscopySurgeryite.com offers you :
A transparency in planning your medical visit to India
Best surgical options available in India those are cost-effective too!
One on one assistance throughout your visit
Comprehensive foreign language assistance
Personalized care by our dedicated hospitality staff
Complete assistance in planning your visit including travel, hospital stay, appointments with doctors
Assistance in planning a tour to various scenic places across India that will help you to recuperate well after surgery, if desired
Following is the Top 10 Laparoscopic Myomectomy Surgeons in India.
DR.MALVIKA SABHARWAL
DR.MADHU GOEL
DR. VEENA BHATT
DR. JAYANT KUMAR GUPTA
DR. SUSHMA PRASAD SINHA

DR. SUNEETA MITTAL
DR. FIRUZA PARIKH
DR. AMITA SHAH
DR. SANDEEP TALWAR
DR. JAYA BHAT
Consult With Laparoscopic Myomectomy Surgeons In IndiaCLICK HERE
Following is the List of Best Laparoscopic Myomectomy Hospitals in India.
APOLLO SPECTRA HOSPITALS
FORTIS LA FEMME, NEW DELHI
GLEANEAGLES GLOBAL HEALTH CITY
MANIPAL HOSPITALS, BANGALORE
JASLOK HOSPITAL, MUMBAI
BLK SUPER SPECIALITY HOSPITAL, NEW DELHI
FORTIS MEMORIAL RESEARCH INSTITUTE, GURGAON

COLUMBIA ASIA HOSPITAL, GURGAON
APOLLO HOSPITALS, CHENNAI
MANIPAL HOSPITAL
S. L RAHEJA HOSPITAL, MUMBAI
COLUMBIA ASIA, BANGALORE
APOLLO GLENEAGLES HOSPITAL ,KOLKATA
INDRAPRASTHA APOLLO HOSPITAL, NEW DELHI
Consult With Hospitals For Laparoscopic Myomectomy Surgery In IndiaCLICK HERE
How many patients underwent Myomectomy Surgery in India in the last 5 years?
In recent years, India has emerged as a medical hub for patients looking for affordable, accessible and efficient low cost Myomectomy Surgery. This emergence is primarily due to the development of state-of-the-art private and public sector healthcare facilities, medical insurance and the ease of access to quality healthcare services. An average increase of 15 to 20 percent annually has been observed in the number of patients in the last 5 years.
Here are the approximate figures of the patients underwent Myomectomy Surgery in the last 5 years in India –
Are you looking for affordable cost of Myomectomy Surgery in Top Hospitals of India?
Please consult us to get FREE Quotes, Opinions from TOP Hospitals and BEST Surgeons of India for Myomectomy Surgery.
CLICK HERE to Get "Obligation Quote"
Listen to the Voices of Our Happy Patients
Tags
Myomectomy Surgery in India, Laparoscopic Myomectomy Surgery in India, Affordable Laparoscopic Myomectomy Surgery in India, Low Cost Laparoscopic Myomectomy Surgery in India, Cost of Laparoscopic Myomectomy Surgery in India, Best Myomectomy Hospitals India, Top Myomectomy Surgeons India, Top Gynecology Hospitals India