What is the Cost of Laparoscopic Gallbladder Surgery with Top Hospitals and Top Surgeons in India?
The average cost of the Gallbladder Surgery is very high in western countries.
India is known worldwide for its advanced medical facilities and promising technology for Gallbladder Surgery. Many of the best hospitals for Gallbladder Surgery can be found in India.
Gallbladder Surgery cost in India is much less when compared to any other countries. Also the cost of Gallbladder Surgery in India is substantially lower than other developed countries of the world.
The cost of Laparoscopic Gallbladder Surgery in India is approximately Rs. 1,20,000 ($1,500) to Rs. 2,40,000 ($3,000).
Various deciding factors could determine the price of Gallbladder Surgery in India. These can be broadly classified as Hospital, Medical Team or Patient Dependent factors.
Hospital Factors

Type of the hospital (Government/Trust/Private).
Use of insurance, type of insurance or self paid.
Accreditation of the facility
Reputation and brand value of the hospital.

Medical Team Factors

Technology / Approach Used
Surgery Type
Type of Anesthesia or Sedation
Qualification / Expertise of the specialist
Extent of the surgery needed

Patient Factors

Patient's diagnosis
Patient's general health
Room Category selected by the patient
Other treatment required by the patient in conjunction
The LIST of AVERAGE COST of the Laparoscopic Gallbladder Surgery across TOP 15 cities in India in Indian Rupee (INR) is as follows :
| | | | |
| --- | --- | --- | --- |
| City | Lowest Cost | Average Cost | Highest Cost |
| New Delhi | 90,000 | 1,35,000 | 2,60,000 |
| Mumbai | 1,00,000 | 1,50,000 | 2,75,000 |
| Chennai | 1,25,000 | 1,75,000 | 3,00,000 |
| Bangalore | 1,10,000 | 1,60,000 | 2,90,000 |
| Hyderabad | 1,50,000 | 2,00,000 | 3,35,000 |
| Ahmedabad | 1,65,000 | 2,15,000 | 3,40,000 |
| Nagpur | 75,000 | 1,25,000 | 2,50,000 |
| Pune | 1,00,000 | 1,50,000 | 2,75,000 |
| Gurgoan / Gurugram | 90,000 | 1,35,000 | 2,60,000 |
| Kolkata | 1,65,000 | 2,15,000 | 3,40,000 |
| Chandigarh | 1,25,000 | 1,75,000 | 3,00,000 |
| Jaipur | 1,10,000 | 1,60,000 | 2,90,000 |
| Noida | 90,000 | 1,35,000 | 2,60,000 |
| Kerala | 1,65,000 | 2,15,000 | 3,40,000 |
| Goa | 1,50,000 | 2,00,000 | 3,25,000 |
Contact Us for a FREE No Obligation Quote & Opinion for Laparoscopic Gallbladder Surgery in India
Our Hospitals Network and Surgery Group are available in 15 cities of India for our patients to access. Kindly fill up the form for a free opinion from our expert team. We shall get you a Free, No Obligation Opinion from India's best Surgeons and best hospitals in India.NO CHARGES LEVIED.
Special ALL SERVICES INCLUSIVE Packages available for INTERNATIONAL PATIENTS
CLICK HERE
What is Laparoscopic Gallbladder surgery? What you need to know about Laparoscopic Gallbladder surgery?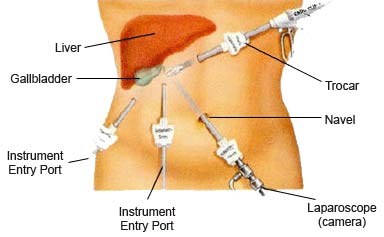 Laparoscopic gallbladder surgery is a minimal invasive procedure doneto remove the gallbladder by using laparoscopic techniques. Since last decade, this surgery has become procedure of choice for routine gall bladder removal.Laparoscopicgallbladder surgery is indicated in patients with asymptomatic gallstones, symptomatic gallstones, gallstone pancreatitis, biliary colic, Acute Cholecystitis, Choledocholithiasis, Mirizzi syndrome and benign gallbladder tumors. Unlike the traditional Open gallbladder removal surgical procedure, the Laparoscopic gallbladder surgery is done only by making few small incisions, hence there is less post operative discomfort and minimal scarring. Laparoscopic gallbladder surgery also reduces the overall hospital stay and promotes a quicker recovery in the patient.
How to check compatibility for performing Laparoscopic Gallbladder Surgery?
Even though, Laparoscopicgallbladder surgery is a safe surgery as compared to open gallbladder removal surgery, still it is contraindicated in some individuals. A proper medical screening of patient is done prior surgery to check compatibility of Laparoscopic gallbladder surgery with patient. The exclusion criteria for this surgery include individuals presenting with:
Inability to tolerate general anesthesia
Uncontrolled coagulopathy
Obstructive disease of lung
Congestive heart failure
Malignant gall bladder carcinoma
Gangrene of gall bladder
End stage liver cirrhosis
Pregnancy (with severe complications)
How is Laparoscopic Gallbladder surgery performed?
After appropriate pre-operative examinations and preparations the patient is shifted to OT for Laparoscopic Gallbladder surgery. The surgery is performed under general anesthesia. A prime incision of about half an inch is made around the navel area. Three other incisions of about quarter to half inch are also made nearby the prime incision. Laparoscopic ports are placed through these four incisions for inserting laparoscope (narrow instrument with camera placed at its tip) and surgical instruments. A laparoscope is introduced via the prime incision that aids the surgeon during surgery by providing a magnified view of patient's abdominal organs. The other three incisions are used to introduce surgical instruments that help the surgeon to dissect and remove gallbladder from liver and bile ducts. One of these ports is later used to remove separated gallbladder from patient's abdomen. Once the gallbladder is removed all the four incision are closed.
Is Laparoscopic Gallbladder surgery safe?
Laparoscopic Gallbladder surgery is a fairly safe surgical procedure that holds an outstanding safety record. The overall rate of complications is less than 2%.The complications associated with this surgery are similar to any other surgical procedure.
What are the risks of Laparoscopic Gallbladder surgery?
Laparoscopic gallbladder surgery is not often associated with post operative risk. The success rate of this surgery is very high and most of the patients have a speedy recovery following the surgery. The complications that can occur after Laparoscopic Gallbladder surgery are:
Bleeding from site of incision
Chest infections (pneumonia)
Accidental surgical injury to adjacent organs
Leakage of bile in abdominal cavity
Formation of blood clots
Pulmonary embolism
Why to choose India for Laparoscopic Gallbladder Surgery?
Since last few years, India has emerged as an exceptional choice among the various countries of world for planning medical visits.Each year India receives patients from more than 40 countries across the globe. The availability of well established health care institutions, sate of the art therapeutic and diagnostic facilities, best in world medical talent and cost-effective treatment has made India stand head-high on health care platform of the world. The best hospitals of India are integrated with latest technologies and health care amenities. These hospitals have surgical teams lead by the best laparoscopic surgeons of India holding a remarkable success rate in all kind of laparoscopic surgeries. Even the most advanced robot assisted Single Incision Laparoscopic gallbladder surgery is performed in these hospitals. Hence, India is indeed a wise choice for planning laparoscopic gallbladder surgery.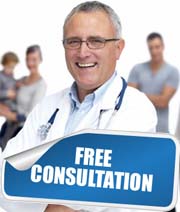 Planning your medical trip to India is a very simple process with India Laparoscopy Surgery Site
You just need to fill in our enquiry form and one of our executive will contact you soon.
+91-9373055368 Call us at the given to contact number for any assistance.
Complete information regarding surgery is provided on our website.
Benefits of doing Laparoscopic Gallbladder surgery in India
The numerous benefits of doing Laparoscopic gallbladder surgery in India are:
Hospitals providing best in class medical facilities
Accurate management of medical conditions by using latest diagnostic and therapeutic technology
Excellent infrastructure of health care institutions across India
Professional surgical teams lead by highly experienced and well qualified laparoscopic surgeons. The surgeons of India are recognized in world for their knowledge and skills.
Surgeries done by using latest laparoscopic technique and international standard consumables.
Well-trained paramedical staff and nursing staff to provide compassionate pre and post- operative care
The cumulative cost of post-operative stay at hospital is fairly low in India comparable to western country. Hence, patient can opt for longer hospital stay that further help in complication free recovery
Availability of exceptional rehabilitation and recuperation facilities
The entire health care providers in India easily understand and speak English. Therefore, there is no problem in communicating during the visit
A lost cost surgical procedure as compared to western countries that helps to save hefty amount of money
What do we provide?
IndiaLaparoscopySurgerySite are the pioneers of medical tourism in India. We put forward a cost -effective laparoscopic gallbladder surgery at the best hospitals of India. Our associate hospitals are JCI credited and strictly adheres to international norms of laparoscopic gallbladder surgery. Our associate hospitals have surgical teams lead by the best laparoscopic surgeons of India. The surgeons at these hospitals are highly skilled and hold expertise in all types of laparoscopic surgery. Planning laparoscopic gallbladder surgery in India with us is a simple and clutter free process. IndiaLaparoscopySurgerySite offers you;
A transparency in planning your medical visit to India
Best surgical options available in India those are cost-effective too!
One on one assistance throughout your visit
Personalized care by our dedicated hospitality staff
Complete assistance in planning your visit including travel, hospital stay, appointments with doctors
Assistance in planning a tour to various scenic places across India that will help you to recuperate well after surgery
Following is the list of Top Laparoscopic Gall Bladder Surgeons in India.
DR. RANDEEP WADHAWAN
DR. MUFFAZAL LAKDAWALA
DR. VIVEK VIJ
DR. ADARSH CHAUDHARY
DR. AMANJEET SINGH
DR. RAKESH TANDON
DR. RAJESH KAPOOR
DR. DEEP GOEL
DR. NEERAV GOYAL
DR. AMIT JAVED

DR. AJAY KUMAR KRIPLANI
DR. (PROF.) SANJAY SINGH NEGI
DR. ANKUR GARG
DR. MANOJ GUPTA
DR. KAMLESH KHANDELWAL
DR. PRAKASH MAHADEVAPPA
DR. AMAR VENUPUSA
DR. PRADEEP JAIN
DR. NAGBHUSHAN J S
DR. ANSHUMALA SHUKLA KULKARNI
Consult With Laparoscopic Gall Bladder Surgeons In IndiaClick Here
Following is the List of Best Laparoscopic Gall Bladder Hospitals in India.
FORTIS FLT. LT. RAJAN DHALL HOSPITAL, VASANT KUNJ, NEW DELHI
FORTIS MEMORIAL RESEARCH INSTITUE GURGAON
WOCKHARDT HOSPITAL, MUMBAI
BLK SUPER SPECIALITY HOSPITAL NEW DELHI
COLUMBIA ASIA HOSPITAL, BANGALORE
GLOBAL HOSPITAL BANGALORE
FOTIS HOSPITAL, SHALIMAR BAGH
MANIPAL HOSPITAL

MEDANTA THE MEDICITY GURGAON
PUSHPAWATI SINGHANIA RESEARCH INSTITUTE (PSRI HOSPITAL)
JAYPEE HOSPITAL NOIDA
ARTEMIS HOSPITAL, GURGAON
INDRAPRASTHA APOLLO HOSPITAL, NEW DELHI
KOKILABEN DHIRUBHAI AMBANI HOSPITAL, MUMBAI
MAX SUPER SPECIALTY HOSPITAL, SAKET, NEW DELHI
Consult With Best Hospitals For Laparoscopic Gall Bladder Surgery In IndiaClick Here
How many patients underwent Laparoscopic Gallbladder Surgery in India in the last 5 years?
In recent years, India has emerged as a medical hub for patients looking for affordable, accessible and efficient low cost Gallbladder Surgery Treatment.
Some of the most coveted Gallbladder Surgery Treatment hospitals in the world are found in India. The country is known for offering advanced medical facilities at the most reasonable cost.
An average increase of 15 to 20 percent annually has been observed in the number of patients in the last 5 years.
The Indian Laparoscopic Gallbladder Surgery hospitals deliver advanced health care and highest quality services backed by elaborate infrastructure and lower treatment cost.
Here are the approximate figures of the patients underwent Gallbladder Surgery in the last 5 years in India :
Are you looking for affordable cost of Laparoscopic Gallbladder Surgery in Top Hospitals of India?
Please consult us to get FREE Quotes, Opinions from TOP Hospitals and BEST Surgeons of India for Gallbladder Surgery.
CLICK HERE to Get "Obligation Quote"
Our Blog Posts
Tags
Gallbladder Surgery in India, Laparoscopic Gallbladder Surgery Cost in India, Affordable Laparoscopic Gallbladder Surgery in India, Low Cost Laparoscopic Gallbladder Surgery in India, Cost of Laparoscopic Gallbladder Surgery in India