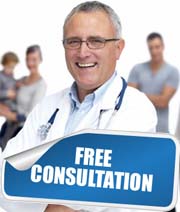 Planning your medical trip to India is a very simple process with India Laparoscopy Surgery Site
You just need to fill in our enquiry form and one of our executive will contact you soon.
+91-9373055368 Call us at the given to contact number for any assistance.
Complete information regarding surgery is provided on our website.
What are Kidney Stones?
The kidney stones or renal lithiasis are small, hard mineral deposits that form inside your kidneys. The stones are made of mineral and acid salts and have many causes. They can affect any part of your urinary tract-from the kidneys to your bladder.
Often, the stones form when the urine becomes concentrated, thereby allows the minerals to crystallize and stick together. Passing the kidney stones can be quite painful. Depending on your situation, you may need to take pain medication or drink lots of water to pass a kidney stone. If stones become lodged in the urinary tract or cause complications then surgery may be required. Consult your doctor to get a recommendation for preventive treatment to reduce the risk of recurrent kidney stones if you are at higher risk of developing it again.
Types of Kidney Stones:
Calcium Stones: Most kidney stones are calcium stones, often in the form of calcium oxalate. Oxalate is a naturally occurring substance found in the food, including fruits, vegetables, chocolates and nuts. The liver also produces oxalate. High doses of vitamin D, dietary factors, intestinal bypass surgery and several metabolic disorders can increase the concentration of calcium oxalate in urine. The calcium stones may also occur in the form of calcium phosphate.
Uric acid stones: They can form in people who don't drink enough fluids or lose too much fluid, those who have gout or those who eat high-protein diet. Certain genetic factors may also increase your risk of uric acid stones.
Struvite stones: These stones form in response to an infection such as urinary tract infection. They can grow quickly and become quite large, sometimes with few symptoms.
Cystine stones: These stones form in people with a hereditary disorder that causes the kidneys to excrete too much amino acid.
Other stones: Other rarer types of kidney stones can also occur.
Symptoms of Kidney Stones:
A kidney stone may or may not cause any signs and symptoms until it has moved into the ureter-a tube connecting the kidney and bladder. The symptoms occurring at this point include:
Pain on urination
Severe pain in the side and back, below the ribs
Nausea and vomiting
Pain that spreads to the lower abdomen and groin
Persistent urge to urinate
Pink, red or brown urine
Fever and chills if an infection is present
Causes:
Though the exact causes of kidney stone formation are not known, the most credible sources believe that stones are the result of mineral super saturation and crystallization in the urine. Age, heredity, sex, environment, diet, urinary infection and metabolic diseases are probably involved in the stone formation. The primary causes include:
Dehydration and lack of sufficient fluid ingestion
Inadequate urinary drainage
Foreign bodies in the urinary tract
Urinary infections
Metabolic diseases like cystinuria, hyperparathyroidism, intestinal dysfunction
Diet with excess calcium, oxalates and vitamin abnormalities- vitamin D excess, vitamin A deficiency
Use of certain medications like diuretics that increases the levels of uric acid.
Laparoscopic Removal of a Kidney Stone Overview:
The laparoscopy or keyhole surgery is performed for the kidney stone that are not amendable to treatment by endoscopy and laser, ESWL (extra corporal shock wave lithotripsy) or percutaneous nephrolithotomy (PCNL) surgery. It is suitable for patients who are taking or receiving anti-coagulation (blood thinning agents) therapy. The laparoscopic pyelolithotomy (for kidney stones) and laparoscopic ureterolithotomy (for ureter stones) can be done together with pyeloplasty.
Often these procedures are performed under general anesthesia and would require a hospital stay for 2-3 days. About three or four small 5mm-10mm incisions are made on the abdomen to expose and remove the stones. An internal fine plastic tube called a stent is placed in the urine tract after the surgery and would be removed after 1-2 weeks.
Since it is likely to be a pre-planned operation so you should have plenty of time discussing it with your consultant before undergoing this procedure. Learn more about Kidney stone removal laparoscopic surgery and send us your query to know the Kidney stone operation charges in India.
What are the benefits of this procedure?
Less morbidity
Faster recovery periods
Less Pain
Shorter Hospital Stay
Helpful to patients requiring their stones to be removed in a single operative session.
Beneficial for patients who have a large single renal stone or renal anomalies like UPJ obstruction or ectopic kidney.
Best Surgeons for Laparoscopic Kidney Removal Surgery in India
The best surgeons in India provide quality treatments that help to restore hope and improve your quality of life at low costs. They offer a wide range of cutting-edge treatment options-both surgical and non-surgical. The Best Surgeons for Kidney Stone Removal Surgery in India strive to deliver the highest quality of care in a comfortable, caring and supportive ambience. The medical Qualifications of the Best Surgeons for this surgery in India are as follows:
MS in General Surgery
MCH in Urology Surgery
DNB/FRCS/MRCS from the International Colleges and Hospitals
International Fellowship and Training Programs
Publications and Paper Presentations in Reputed Scientific and Medical Journals
Web Clinical Experience
List of Best Surgeons for Laparoscopic Kidney Stone Removal Surgery in India
Dr. Sanjay Pandey
Dr. Gagan Gautam
Dr. Anant Kumar
Dr Mahendra Jain
Dr Manu Gupta
Dr. Rajiv Goel
Dr. Raja's
Dr Rupin S Shah
Dr.Lalitha's
Dr Vipin Tyagi
Dr. Dilip Raja
Dr Milind Bapat
Dr Tejanshu
Dr. Sumit Mehta
Dr Pradeep P Rao
Dr Ashish Sabharwal
Dr.Bhupendra Panchal
Dr. Shailesh Raina
Dr. Hemant R Pathak
Dr. Anup Ramani
Dr. P.J Chibber
Dr. Prakash Chandra
Dr. Jagdeesh Kulkarni
Dr Rajinder Yadav
Dr. Vinod K V
Dr Anurag Khaitan
Dr. Soumyan Dey

Dr. Neelu Desai
Dr. Amitabha Chanda
DR ADITYA GUPTA
Dr. Swaroop Gopal
DR ADITYA GUPTA-
Dr. Amitabha Chanda
Dr. Neelu Desai
Dr. Amitabha Chanda
Dr. Sudhir V. Shah
Dr. Nilesh M. Bhandari
Dr. Abhishek Srivastava
Dr. S. K. Biswas
Dr. Mohit Bhatt
Dr. M. Behari
DR NAMIT GUPTA
Dr. Abhaya Kumar
Dr. Rajeev Ranjan
Dr. Sai Sudarsan
Dr N R Ichaporia
Dr. Jayanti Mani
Dr Sweta Singla
Dr.Sanjay Mongia
Dr. Anandh
Dr. R.S. Jain
Dr.TejanshuShah
Dr Sudhir Khanna
Dr. Rajesh Taneja
Dr. Parag Gupta
Contact the Top Surgeon for Laparoscopic Kidney Stone Removal Surgery in India Click Here
Top Hospitals for Laparoscopic Kidney Stone Removal Surgery in India
The top hospitals in India offer a comprehensive range of surgery and care by providing outpatient clinic consultation, evaluation and diagnostics. The laparoscopic department at the top hospitals in India are dedicated to providing the state-of-the-art medical and surgical care in laboratory, radiology, surgery rooms and nursing care at low costs. The Top Hospitals for Kidney Stone Removal Surgery in India follows a comprehensive approach to diagnose and treat the kidney stone disease at low costs compared to the treatment charges in other developed countries. The top hospitals in India have the best infrastructure, best qualified doctors, the best possible medical facilities that are accompanied with the most competitive prices thereby undergo the surgery at low cost in India.
The best five hospitals for laparoscopic kidney stone removal surgery in India are Apollo Hospital Kolkata, Artemis Hospital Gurgaon, Columbia Asia Hospital Bangalore, Fortis Chennai and Jaslok Hospital Mumbai.
List of Best Hospitals for Laparoscopic Kidney Stone Removal Surgery in India
Muljibhai Patel Urological Hospital
Samved Urology hospital
RG Stone Urology & Laparoscopy Hospital
Columbia Asia Referral Hospital
Aashray Urology Institute
NU Hospitals
BLK Super Speciality Hospital
Devasya Kidney & Multi Speciality Hospital
Columbia Asia Hospital - Whitefield
Manipal Hospitals
Fortis Hospital
RG Stone Urology & Laparoscopy Hospital
Malabar Hospitals
Fortis Hospital
Global Hospital
KMC Hospital
Fortis Malar Hospital
S. L. Raheja Hospital
Artemis Hospital

Kidney Hospital
Sunrise Hospital
Soni Manipal Hospital
Columbia Asia Hospital - Hebbal
Yashoda Hospitals
N M Virani Wockhardt Hospital
Patel Hospital
Yashfeen Hospital
Sir Ganga Ram Hospital
Columbia Asia Hospital - Palam Vihar
Saket City Hospital
Rockland Hospital
GEM Hospital
Fortis Hospital
Max Super Speciality Hospital
Jaypee Hospital
NUSI Wockhardt Hospital
Consult the Top Hospital for Laparoscopic Kidney Stone Removal Surgery in India Click Here
What to Expect Before the Laparoscopic Removal of a Kidney Stone?
During the urology clinic appointment, you'll receive an appointment for pre-assessment, approximately 14 days before your admission to examine your general fitness. Usually, you'll be admitted on the same day as your surgery. After admission, you'll be seen by the members of a medical team who will discuss with you about the surgery details and what you should expect during the entire procedure. You'll be asked not to eat or drink for 6 hours before the surgery. Immediately before the surgery, you will be given a pre-medication by the anaesthetist which will make you pleasantly sleepy.
Make sure to inform your Urologist in advance regarding the following surgery, if you have any:
A Coronary artery stent
An artificial heart valve
A Heart pacemaker or defibrillator
A neurological shunt
An Artificial blood vessel graft
An Artificial joint
A previous or current MRSA infection
A prescription for Aspirin, Warfarin or Clopidogrel
What Happens During the Procedure?
A full general anaesthetic will be used and you will be asleep during the entire procedure. You will be transferred to the operating theatre on your bed and will be first taken to the anaesthetic room. During the procedure, you will be given antibiotics by injections. If you have any allergies, make sure to let your anaesthetist know prior to the surgery.
An incision is made in the ureter/renal pelvis or the kidney depending upon the position of the stone to allow its removal. Then the incision is closed by placing the stitches. A stent is normally inserted to allow the healing of the suture line in the ureter or pelvis of the kidney. A bladder catheter is also inserted during the operation for monitoring the urine output and a drainage tube is placed through the skin near the newly formed anastomosis. Check out what happens after the Kidney Stone removal keyhole surgery.
What Happens Immediately After The Procedure?
You are required to wear anti-thrombosis stockings during your hospital stay to help prevent the formation of blood clots in the veins of your legs during and after surgery. You will be encouraged to eat and drink as soon as you feel you are able post surgery. You will also be encouraged to mobilize as soon as possible to prevent the formation of blood clots in your legs, development of chest infection and decreasing any disturbances to your bowel functioning. Normally, the catheter is removed the morning after surgery. You can expect a hospital stay for 3 days.
Cost of Laparoscopic Kidney Stone Removal Surgery in India:
India offers an outstanding laparoscopic kidney stone removal surgery at 60-80% less than the prevailing cost in the US and UK. Even after considering the travel expenses, the comprehensive package offered by us is quite affordable as it provides savings in thousands of dollars for the international patients seeking major surgical procedures in India. Contact us to know the Kidney stone operation cost in Kolkata.
What do we provide?
IndiaLaparoscopySurgeryite.com are the pioneers of medical tourism in India. We put forward a cost –effective laparoscopic kidney stone removal surgery at the best hospitals of India. Our associate hospitals are JCI credited and strictly adheres to international norms of laparoscopic kidney stone removal surgery. Our associate top laparoscopic hospitals have surgical teams lead by the best laparoscopic surgeons of India. The surgeons at these hospitals are highly skilled and hold expertise in all types of laparoscopic surgeries. Planning laparoscopic kidney stone removal surgery in India with us is a simple and clutter free process. IndiaLaparoscopySurgeryite.com offers you;
A transparency in planning your medical visit to India.
Best surgical options available in India those are cost-effective too!
Complete value to your hard earned money.
One on one assistance throughout your visit.
Comprehensive foreign language assistance when required.
Personalized care by our dedicated hospitality staff.
Complete assistance in planning your visit, including travel, hospital stay, appointments with doctors.
If you are seeking for the Affordable Laparoscopic Kidney Stone Removal Surgery In India, kindly fill up the form for a free consultation with our surgeons. You will be provided with thorough analysis and suggestions regarding Low Cost Laparoscopic Kidney Stone Removal Surgery In India having Best Laparoscopic Surgeons Top Laparoscopic Hospitals around