What is a duodenal switch (DS) or Ileal Transposition?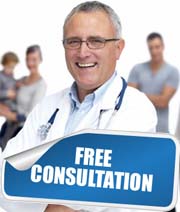 Planning your medical trip to India is a very simple process with India Laparoscopy Surgery Site
You just need to fill in our enquiry form and one of our executives will contact you soon.
+91-9373055368Call us at the given to contact number for any assistance.
Complete information regarding Affordable Laparoscopic Metabolic In India is provided on our website with Best Laparoscopic Surgeons Top Laparoscopic Hospitals


The duodenal Switch (DS) surgery or ileal transposition is a modification of the BPD designed to prevent the ulcers, increase the amount of gastric restriction, minimize the incidence of dumping syndrome and reduce the severity of the protein-calcium malnutrition. However, the dumping syndrome is believed to be a benefit rather than a detriment which helps the patient to avoid eating sugary and high fat foods that would adversely affect the weight loss. These operations are some of the most complex in the bariatric surgery.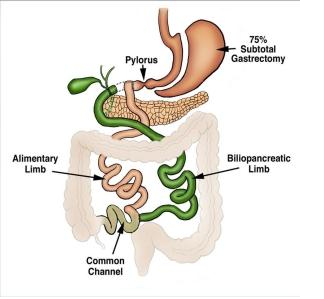 It causes restriction by reducing the amount of food you consume and also causes malabsorption by reducing the amount of calories that get absorbed by your body. Duodenal switch surgery is one of the major weight loss surgeries and it is also irreversible.
While this surgery is ideal for many individuals, there are a few conditions you should be aware of before opting for this procedure.
If your BMI is greater than 60, you may not be a good candidate for this approach.
If you are pregnant, you should not consider DS. If you are planning to get this procedure done, you should wait for a total of 18 months after the surgery before you get pregnant.
If you have had an abdominal operation before, you may have developed come scars as well as adhesions that can make DS more difficult and take a lot of time.
You should talk with your doctor to see what conditions you have, if any, that could affect the procedure.
Candidacy:
The candidates for duodenal switch should meet the following general criteria:
Should have a body mass index (BMI) of 40 or greater. In cases where the patient has co-existent health problems like sleep apnea, diabetes, heart disease or mobility impairment, a BMI of 35 or greater may be considered.
Should be able to demonstrate a past history of failure with conventional diet and weight loss programs
Should be medically healthy enough to withstand surgery
Must demonstrate an understanding of the risks of the procedure and a commitment to a long term maintenance of healthy eating and lifestyle habits after completion of the surgery.
Advantages:
Possibly greater long-term weight loss and less chance of regaining weight
Intestinal bypass part of the surgery is partially reversible for those having malabsorptive complications
Reduced risk of developing ulcers
More complete disappearance of obesity-related illnesses
More rapid weight loss compared to other bariatric procedures
Best Surgeons for Duodenal Switch (DS) or Ileal Transposition in India
The best surgeons for duodenal switch (DS) surgery or ileal transposition in India re highly qualified and will help you lose a substantial amount of surplus weight and maintain successful weight loss after the procedure. The following is a list of questions that you should ask your potential surgeon before undergoing this procedure:
Ask the surgeon about their experience
Ask about the benefits and potential risks associated with this surgery
Always ask what kind of support the hospital will offer after undergoing this procedure
Turn to websites for additional help
Prepare yourself to discuss any possible risk factors associated with this surgery
Top Hospitals for Duodenal Switch (DS) or Ileal Transposition in India
The top hospitals for duodenal switch (DS) or ileal transposition in India offers a depth of expertise in the spectrum of the advanced medical and surgical interventions. Our modern technology in the hands of the renowned healthcare professionals offers a comprehensive mix of inpatient and outpatient services. We provide a warm, open-centric environment for our patients clubbed with affordable prices.
The top 5 Hospitals for Duodenal Switch (DS) or Ileal Transposition in India are: Kokilaben Hospital, Mumbai, Manipal Hospital, Bangalore, Max Healthcare Hospital, New Delhi, Fortis Healthcare Hospital, Chennai, Gurgaon, Bangalore and Artemis Hospital, Delhi.
What to Expect with Duodenal Switch (DS)?
During this procedure, your surgeon will remove a large portion of your stomach and reroute your small intestine. Following this procedure, you'll eat less and will absorb fewer calories that you eat. The duodenal switch surgery leads to rapid weight loss within 12 to 18 months following surgery.
Pre-Surgery Preparation: Before undergoing this surgery, your doctor will ask you to prepare in a number of ways. You'll be asked to quit smoking 30 days prior to the procedure. You may need to take the vitamin supplements to prevent post-operative nutritional deficiency. Your doctor will want you to lose about 5 to 10% of your body weight before this surgery, in order to facilitate recovery and post-op weight loss. You'll be asked to avoid alcohol for about 48 hours before the surgery.
The Surgery Itself: During this procedure, you'll be given general anaesthesia and the surgeon will remove about 75 to 85% of your stomach along with the greater curvature. He will reroute the small intestine, leave the pyloric valve and part of the duodenum intact. Finally, you'll have only 18 to 24 inches of small intestine left for the absorption of the nutrients from the food. The surgery can take up to 3 to 4 hours for completion. Your surgeon may elect to perform this procedure in two parts. You can expect to spend up to 4 weeks recovering from this procedure.
Postoperative Recovery: Immediately following this procedure, you'll be able to eat liquid foods. You'll gradually begin eating purees and then the solid foods as you begin to recover.
What is the Cost of Duodenal Switch (DS) or Ileal Transposition in India?
The cost comparison for the duodenal switch (DS) or the ileal transposition in India is quite lower than that offered in the UK, US and other developed countries. You can check out the cost comparison for this weight loss procedure:
What do we provide?
IndiaLaparoscopySurgeryite.com are the pioneers of medical tourism in India. We put forward a cost - effective laparoscopic duodenal switch surgery or ileal transposition at the best hospitals of India. Our associate hospitals are JCI credited and strictly adheres to international norms of laparoscopic duodenal switch surgery. Our associate hospitals have surgical teams lead by the best laparoscopic surgeons of India. The surgeons at these hospitals are highly skilled and hold expertise in all types of laparoscopic surgeries.
Planning laparoscopic duodenal switch surgery or ileal transposition in India with us is a simple and clutter free process. IndiaLaparoscopySurgeryite.com offers you;
A transparency in planning your medical visit to India.
Best surgical options available in India those are cost-effective too!
Complete value for your hard earned money.
One on one assistance throughout your visit.
Comprehensive foreign language assistance when required.
Personalized care by our dedicated hospitality staff.
Complete assistance in planning your visit, including travel, hospital stay, appointments with doctors.
If you are seeking for the Low Cost Duodenal Switch Ds Surgery in India, kindly fill up the form for a free consultation with our surgeons. You will be provided with thorough analysis and suggestions regarding Low Cost Duodenal Switch Ds Surgery in India with Best Laparoscopic Surgeons Top Laparoscopic Hospitals.
Related Pages