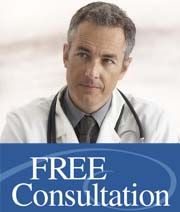 Planning your medical trip to India is a very simple process with India Laparoscopy Surgery Site
You just need to fill in our enquiry form and one of our executive will contact you soon.
+91-9373055368 Call us at the given to contact number for any assistance.
Complete information regarding surgery is provided on our website.
What is medical tourism?
Medical tourism is a new way of having expensive surgical procedures at a fraction of the normal cost, and enjoying a holiday in an exotic location at the same time! With the current high costs of healthcare at home, especially for those without insurance, medical tourism is offering a way for people to have surgeries that they otherwise would never have been able to afford. You can travel to many exotic locations to have your surgery performed in a world-class medical facility, and then recover on an exotic holiday paid for by some of the savings you have made.

Why is it so cheap? What's the catch?
A:
One must understand it is NOT CHEAP; rather it is absolute VALUE FOR MONEY. We DON?T DO CHEAP SURGERY and we DON?T DO CHEAP MEDICINE. Due to the current favorable Rupee/Dollar/Pound/Euro exchange rate foreign clients can take advantage of the weak Rupee and expect savings of up to 65% over the same treatment in their own countries, with no compromise on quality. For the average Indian, Private medical care is very expensive, but for those visitors with Sterling, Euros or Dollars it is a bargain price considering what you would pay back home for an elective procedure with a top specialist with no long waiting list.
since I do not know anyone in India, How will I manage with the procedure, stay and travel in India?
A:
company takes care of all the arrangements exclusively as per your choices and preferences right from booking your two way return air tickets, receiving you at the airport on your arrival in India, facilitating comfortable preferred accommodation, transfers, priority consultations and procedure appointments, providing personal bilingual assistant, cellular phone set, certified nurse, travel and tour bookings etc. More over you will be in constant touch with company's executives 24 X 7.
How can I trust the Doctors, surgeons in India who will treat me?
A:
The on-panel doctors and surgeons with company are the board certified, best qualified, well experienced, licensed; US, UK, Australia board certified and reputed Doctors in their respective specialists, preferably with an international exposure of medical practice / training. You can always ask for and review your Doctor's resume and make as many pre-treatment enquiries that you feel are necessary before making your best knowledgeable decisions. Laparoscopysurgeryindia works only with the Government registered, world-class medical centers, you can review the details of the medical centers and any questions regarding the services can be asked prior to the treatment.
Is it safer to live and travel in India?
India has always been one of the safest countries to live and visit. India is well connected internationally and has a good domestic Air, Rail and Road travel network. India has many large cites with cosmopolitan culture having the best modern living facilities and services comparable to any American or European city. People are pleasant, peace loving and helpful. English is widely spoken and understood, Life Smile offers you a bilingual personal assistant who will guide you along your entire health care visit.
Why should I use laparoscopysurgeryindia?
A:
Laparoscopysurgeryindia is the medical tourism company who believes in providing high quality healthcare at costs lower by almost 70% (compared to USA/UK) to everyone. Our hospital affiliates are highly qualified professionals offering services in internationally accredited healthcare facilities. We also provide aide in making travel arrangements and providing options for a vacation to add to your experience in India. We have taken the guesswork out of the equation, making the experience less stressful for our clients.

A:
India has several private hospitals that are designed to provide world-class medical care in India. These hospitals utilize some of the best medical equipment that is available world-wide. A specific example of such a hospital is one located in Mumbai, which has been designed per guidelines from the Cleveland Clinic Foundation, to ensure that they meet rigorous international standards. This hospital focuses on patient safety and comfort and has been designed in such a way that will minimize the risk of infection. Travel India Company has carefully evaluated and selected only those hospitals that meet very high international standards to be a part of our network.
Tell me about India's location, culture and languages spoken?
A:
India is located in South Asia. It has a very rich, diverse and pleasant culture varying from traditional Vedic to blended moderate to the modern western. Metro cities in India have cosmopolitan setting. National language is Hindi. English is the second language widely spoken and understood. Due to English medium medical education, English is the language used at all of the medical health care facilities which is best suited to the English patients, bilingual / multilingual translators are easily available for all the other major world languages.
How do I make payments and how is it handled?
A:
You will be required to make payment per company's policy. Usually, this involves paying a deposit prior to undergoing any diagnostic tests and/or procedures. A final bill will be presented to you prior to discharge from the hospital. The travel and accommodation charges will be collected as per Travel India Company rules and regulations.
If you are really seeking for the Laparoscopic surgery in India, kindly fill up the form for a free consultation by our surgeons. You will be provided with thorough analysis and suggestions regarding Laparoscopic surgery in India you are seeking for.