Pediatric urologists are surgeons who can diagnose, treat, and manage children's urinary and genital problems. Pediatric urologists are trained to focus care on the special needs of children and their parents – even on potentially sensitive and embarrassing subjects related to genitalia and voiding dysfunction.
List of Top Pediatric Urology Surgeons in India
Dr. Arbinder Singal: Dr. Arbinder Singal is a urologist and specialises in paediatric urology, a surgical branch of medicine that focuses on the diseases of the male and female urinary tract system and the male reproductive organs in children. He has over 19 years of experience in Pediatric Surgery and Pediatric Urology and is currently practicing at fortis hospital, Mumbai
Dr. Vinit J. Shah- Dr. Vinit Shah is an experienced Urologist in Mumbai, with a magnificent career of 22 years in the field of pediatric urology. He helped several patients around the globe by rendering his survives in many renowned hospitals in India; Dr. Vinit Shah is currently working in Jaslok Hospital in Mumbai, Maharashtra.
Dr. Prashant Jain- Dr. Prashant Jain is a practicing pediatric urologist in India, who is specially recommended for his expertise in pediatric urology in India. A commendable student throughout his medical career, he was a gold medalist in his training in pediatric surgery and pediatric urology. With an experience of more than 19 years, he is known for his skills in pediatric laparoscopy and pediatric urology. Dr. Prashant Jain currently is practicing at BLK Super Speciality Hospital, Delhi and is a member of Indian Association of Pediatric Surgery. He is specialized in endoscopic, minimally invasive keyhole uro-surgery and laparoscopic surgery, urinary disorders etc.
Dr. Sripathi V- Dr. Sripathi V is an eminent pediatric urologist offering an exemplary care and medical help to infants, children and adolescents, this renowned medical practitioner has earned a wide recognition over the years because of his proficiency in pediatric urology in India. With the years of medical practice Dr. Sripathi V managed to be in headlines because of his good work and compassion towards the welfare of the society. He is specialized in pediatric laparoscopic surgeries, pediatric robotic surgeries, and pediatric reconstructive surgeries.
Dr. Shandip Sinha- Pediatric care is the most delicate and serious healthcare, highly skilled pediatric surgeons are trying their level best to make everyday advancement in pediatric surgeries. Dr. Shandip Sinha is a pediatric surgeon and pediatric urologist who have special interests in minimally invasive pediatric surgeries. He has a wide experience in minimally invasive pediatric surgery, paediatric endourology and reconstructive pediatric urology, neonatal operations
Dr. Ravindra Varma- Dr. Ravindra Varma earned a reputation as a compassionate doctor for his patients with a distinguished medical career of 23 years and achieved significant heights throughout his career. His area of expertise includes pediatric & reconstructive urology, female urology, uro-oncology and laparoscopic urology.
Following is the List of Best Pediatric Urology Surgeons in India.
Dr. Sarda
Dr. Rajesh Soni
Dr. Ketan Parikh
Dr. Dilip Raja
Dr. Moorthy G
Dr. Anand Arumugam
Dr. Puskar Shyam Chowdhury
Dr. Subhasis Saha
Dr. Jitendra D. Hazare
Dr. Anil Shrikhande
Dr. Varun Sarode
Dr. Akshay Kalavant
Dr. Pradeep P Rao
Dr. Ananthakrishnan Sivaraman
Dr. Suchita Khadse
Dr. Himanshu Acharya
Dr. Anant Kumar
Consult with Top Pediatric Urology Surgeons in India:CLICK HERE
With the aim of spreading smiles and enhanced medical facilities, India laparoscopy surgery site is a world renowned chain of best pediatric urosurgery hospitals in India. India is best known medical surgery providers with reasonably priced surgery packages and high skilled surgeons in India. Pediatric hospitals in India provide excellence in medical services and child care. Some of the most renowned hospitals in India are as follows
FIVE OF OUR NETWORK SURGEONS HAVE WON AWARDS IN THEIR SPECIALTIES THIS YEAR
OUR CONSULTANTS WILL BE VISITING MALAWI, CONGO, AND GHANA THIS YEAR
WE HAVE PARTNERED WITH HOSPITALS IN ABU DHABI, KUWAIT, AND DAMMAM FOR SECOND OPINIONS FROM OUR DOCTORS IN INDIA
THREE OF OUR PARTNER HOSPITALS HAVE OPENED TELEMEDICINE CENTRES IN AFRICA FOR REACHING OUT TO REMOTE PATIENTS
ADVANCED LAPAROSCOPIC/ROBOTIC SURGERY IS AVAILABLE ACROSS ALL NETWORK HOSPITALS NOW
Following is the List of Best Hospitals for Pediatric Urology Surgery India.
Fortis Hospital, Bangalore, Karnataka
Artemis Hospitals, Gurugram, Haryana
Columbia Asia Referral Hospital Yeshwanthpur, Bangalore, Karnataka
Apollo Children's Hospitals, Chennai, Tamil Nadu
Dr. L.H.Hiranandani Hospital, Mumbai, Maharashtra
Medanta Kidney and Urology Institute, Gurugram, Haryana
Child Clinic, Chennai, Tamil Nadu
NU Hospitals (West), Bangalore, Karnataka
Urology Hospital Bangalore, Bangalore, Karnataka
Bodyline Hospitals, Ahmedabad, Gujarat, Rajasthan
Rajagiri Hospital, Kochi, Kerala
Manipal Northside Hospital Malleshwaram, Bangalore, Karnataka
Urology and Andrology Clinic, Nagpur, Maharashtra
Ramakrishna CARE Hospitals, Raipur, Chhattisgarh
Columbia Asia Hospital Hebbal, Bangalore, Karnataka
Centre for Robotic Surgery, Gujarat
KIMS Hospitals, Secunderabad, Telangana
Institute Of Urology, Jaipur, Rajasthan
S.S. Urological Hospital, Mumbai, Maharashtra
NU Hospitals, Bangalore, Karnataka
Muljibhai Patel Urological Hospital, Nadiad, Gujarat
Dr. Sarda Child Surgery & Child Urology Center, Nagpur, Maharashtra
Ashvin Clinics- Centre for Urology & Robotic Surgery, Chennai, Tamil Nadu
Ridhorkar Laser Urology Clinic, Nagpur, Maharashtra
Urology Center Clinic Surgery Hospital, Delhi
Kidney and Prostate Clinic, Gurugram, Haryana
Mahabir Doctor's Hub, Siliguri, West Bengal
Devasya Super Speciality Kidney Institute and Research Centre, Ahmedabad, Gujarat
RG Stone Urology & Laparoscopy Hospital, Goa
Preeti Urology and Kidney Hospital, Hyderabad, Telangana
Madhukar Rainbow Children's Hospital & Birth Right by Rainbow Hospitals, Delhi
SCI International Hospital, New Delhi, Delhi
RG Stone Urology and Laparoscopy Centre, Lucknow, Uttar Pradesh
Aashray Urology Institute, Vadodara, Gujarat
PACE Hospitals, Hyderabad, Telangana.
Consult with Best Pediatric Urosurgery Hospitals in India CLICK HERE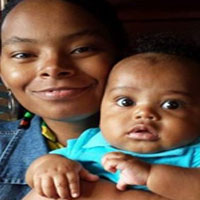 Baby.Negasi Bekele, Ethiopia
Correction of PUJ Obstruction
We consulted a local doctor in Ethiopia for our Son because he was having persistent abdominal pain and he was always crying while he urinated. On consultation, the doctor suggested few tests and after the medical reports, it was disclosed that he was suffering from PUJ, a blockage of renal pelvis that functions to carrier the flow of urine to the bladder. The only option as recommended by the doctor was surgery. We were a bit apprehensive about straight away going for the surgical option because we thought it is just an early stage and oral medication might work and provide him some relief. However, after we did our research and talked to the doctors, we were convinced that undergoing surgery is the most reliable option. Now the question was searching for a good surgeon whom we could confidently trust for the surgery. Affordability was also a concern but then the health of our son was more important.
We then started browsing the web in search of the best surgeon of India and we came across IndiaLaparoscopySurgery and did a deep analysis on the team though the reviews, testimonials, and success rate. After communication and exchanging all the reports, the team suggested them the best surgeon for the laparoscopic pyeloplasty wherein a new join is created between the kidney and ureter. Through telephonic conversations, all the dates were fixed and procedures cleared so that coming to India becomes easy. As discussed, we travelled to India and were surprised to see that all the accommodation, travel, and treatment arrangements were done effectively. On the day of surgery, the surgery was done and we were a bit nervous. All the associates there made us feel comfortable and then came the good news that the surgery was successful. The doctor and all his staff members were very helpful throughout the procedure. The doctor has always been available on calls whenever we needed guidance, which really assured us of speedy recovery. Now it has been more than 5 months and our little Negasi is back to all his routine activities.
Are you looking for affordable cost of Pediatric Urology in Top Hospitals of India?
Please consult us to get FREE Quotes, Opinions from TOP Hospitals and BEST Surgeons of India for Pediatric Urosurgery.
CLICK HERE to Get "Obligation Quote"
Listen to the Voices of Our Happy Patients
Our Blog Posts
Tags
Pediatric Urology Hospitals India, Pediatric Urologist India, Top Pediatric Urology Hospitals India, Best Pediatric Urologist India, Low Cost Pediatric Hospitals in India, Best 5 Pediatric Urologist in India, Pediatric Urologist Appointment India, Best Pediatric Surgeons Reviews India, Pediatric Urologist Consultation India, Affordable Pediatric Urologist in India, Best Hospitals for Children India, Top Surgeons for Children India