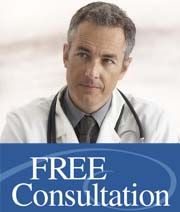 Planning your medical trip to India is a very simple process with India Laparoscopy Surgery Site
You just need to fill in our enquiry form and one of our executive will contact you soon.
+91-9373055368 Call us at the given to contact number for any assistance.
Complete information regarding Low Cost Laparoscopy Liver Resection Surgery in India is provided on our website having best surgeons and top hospitals.


Overview
The laparoscopic liver (hepatic) resection surgery is a technique which allows the surgeons to perform many common liver procedures through the small incisions. Depending on the type of the procedure, the patients may leave the hospital in a few days and return to the normal activities more quickly than the patients recovering from the open surgery.
During this surgery, the surgeons operate through 4 or 5 small openings while watching an enlarged image of the patient's internal organs on a television monitor. Often, a large port called as a hand port is used which allows the surgeon to place the hand inside the abdomen while still maintaining the ability to keep the abdomen insufflated during this procedure. In most cases, one of the small openings will be lengthened to 2 or 3 inches for completing the procedure and removing the portion of the liver which is resected. Get in touch with us to know the cost of Laparoscopy Liver Resection Surgery in India.
Are you a Candidate for Laparoscopic Liver Resection Surgery?
Though the laparoscopic liver resection surgery has many advantages, but it may not be appropriate for some patients.
The surgical team makes treatment recommendations based on a comprehensive evaluation of each patient. Most candidates for laparoscopic liver resection surgery must meet the following criteria:
Tumor must be confined to the liver
The liver must have enough remaining healthy tissue for the normal function after the diseased parts are removed.
You should obtain a thorough medical evaluation by our best surgeons in consultation with your primary care physician and or gastroenterologist, who will tell you if this technique is appropriate for you. Get in touch with our international patient desk to know the liver tumor surgery cost in India.
Advantages
The common advantages include:
Less postoperative pain
Shorter hospital stay
Faster return to solid-food diet
Quick return of bowel function
Quicker return to normal activities
Improved cosmetic results
Best Surgeons for Laparoscopic Liver Resection Surgery in India
The best surgeons for laparoscopic liver resection surgery in India are highly skilled and ensure to perform this procedure by providing comprehensive care and compassion and keeping the patient's safety in mind. The improvements in the laparoscopic devices have significantly extended the surgeon's ability to perform this procedure. Our dedicated team of expert GI surgeons has been the pioneers in their field. The predominant work is done for liver tumors which includes: good preoperative planning, meticulous surgery and intensive postoperative care for achieving good results following the liver surgeries. Check out the liver cancer treatment cost from the liver cancer specialist in Delhi.
Top Hospitals for Laparoscopic Liver Resection Surgery in India
The top hospitals for laparoscopic liver resection surgery in India has a highly committed and focused team offering care to the patients. They are well-equipped to perform all the major GI surgeries, including the laparoscopic liver resections and advanced GI laparoscopic surgeries. The department has state-of-the-art equipments and have a team of well trained and experienced consultants, registrars and trainees. Find out the liver cancer surgery cost in India at the best liver cancer treatment hospital in India by getting in touch with us.
The top 5 hospitals for laparoscopic liver resection surgery in India are: Manipal Hospital, Bangalore, Hinduja Hospital, Global Hospitals, Mumbai, KIMS Hospital and Hiranandani Hospital, Mumbai.
What Happens Before the Surgery?
As part of diagnosis of liver diseases, you will be required to undergo blood work or imaging techniques like ultrasound, CT scans, MRI and nuclear medicine imaging. In some cases, an endoscopic ultrasound evaluation is helpful. Diagnosis also involves liver enzyme tests and special blood markers. Before the surgery, other blood tests, an EKG or a chest X-ray may be required.
The preoperative preparation includes medical evaluation, blood work and an EKG depending upon your age and the medical condition. After studying your condition, your surgeon will explain you the benefits and potential risks with this surgery. Depending on your condition, blood transfusion and or blood products may be required. Sometimes oral antibiotics will be prescribed and your surgeon or his staff will provide you instructions. It is recommended that you shower the night before or in the morning of the operation. After midnight, the night before surgery, you should not eat or drink anything except medications prescribed by your surgeon with a sip of water the morning of surgery. Diet medications should not be used for two weeks before the surgery and quit smoking. Drugs like aspirin, anti-inflammatory medications, blood thinners and vitamin E should be stopped temporarily for several days before surgery. Send us your inquiry to know the best liver cancer hospital in Delhi.
What to Expect During the Surgery?
As with the laparoscopic surgery, the surgeon uses a narrow tube like instrument called cannula to enter the abdomen. A tiny telescope connected to a video camera called as a laparoscope is inserted through the cannula which allows the surgeon to get a magnified view of the patient's internal organs on a television monitor. Several other cannulas are inserted to allow the surgeon to work inside and remove the part of the liver. Often a larger port called a hand port is used. The entire procedure may be completed through the cannulas or by lengthening one of the small cannula incisions.
In some patients the laparoscopic method cannot be performed and the factors that increase the possibility of choosing or converting to the open procedure include:
A history of prior abdominal surgery causing dense scar tissue
Bleeding problems during the operation
Obesity
Inability to visualize the organs
Large tumors
The decision to perform the open procedure is a judgement decision made by your surgeon either before or during the actual operation. When the surgeon that it is safest to convert the laparoscopic procedure to an open one this is a sound surgical judgement and not a complication. This decision to convert the laparoscopic procedure into open is strictly based on the patient safety.
What to Expect After the Surgery?
Post surgery, it is important to follow your doctor's instruction. Though most people feel better in a few days, remember that your body needs time to heal.
You will be encouraged to out of bed after the surgery and walk. This will help to diminish the soreness in your muscles.
You will probably be able to return back to most of your normal activities like driving, showering, working, walking upstairs and engaging in sexual intercourse in one to two weeks time.
You should call and schedule a follow-up appointment within two weeks post your operation.
What is the Cost of Laparoscopic Liver Resection Surgery in India?
The cost comparison of laparoscopic liver resection surgery in India is quite affordable than the same offered in top hospitals across the US and the UK. You can check for yourself the Laparoscopy Liver Resection Surgery Cost in India by contacting us:
What do we Provide?
IndiaLaparoscopySurgeryite.com are the pioneers of medical tourism in India. We put forward a cost –effective laparoscopic liver resection surgery at the best hospitals of India. Our associate hospitals are JCI credited and strictly adheres to international norms of laparoscopic liver resection surgery. Our associate hospitals have surgical teams lead by the best laparoscopic surgeons of India. The surgeons at these hospitals are highly skilled and hold expertise in all types of laparoscopic surgeries. Contact us by sending your inquiry to schedule the liver cancer treatment in Kolkata.
Planning laparoscopic liver resection surgery in India with us is a simple and clutter free process. IndiaLaparoscopySurgeryite.com offers you;
A transparency in planning your medical visit to India.
Best surgical options available in India those are cost-effective too!
Complete value for your hard earned money.
One on one assistance throughout your visit.
Comprehensive foreign language assistance when required.
Personalized care by our dedicated hospitality staff.
Complete assistance in planning your visit, including travel, hospital stay, appointments with doctors.
If you are seeking for the Affordable Laparoscopy Liver Resection Surgery in India, kindly fill up the form for a free consultation with our surgeons. You will be provided with thorough analysis and suggestions regarding Low Cost Liver Resection Surgery in India.