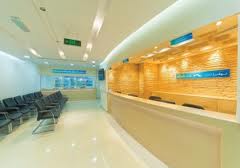 NOVA SPECIALITY HOSPITALS
From surgery to rehabilitation, your life made easy with Nova Orthopaedic & Spine Hospital, a top-notch facility with a galore of orthopaedics. Our efforts are driven by urge to merge compassion and experience with state-of-the-art technology for utmost patient care and satisfaction. What sets us apart is our thirst to provide quality healthcare that reaches one and all.
A patient gets our commitment till he regains movement, coordination, stability and balance. With advanced infrastructure to treating spinal maladies, minimal invasive computerized navigation for joint replacement procedures and an inpatient rehabilitation and physiotherapy set-up, Nova Orthopaedic & Spine Hospital is at the forefront of the next generation of hospitals in the field of Orthopaedics.
Spread over approximately 40,000 sq ft, Nova Orthopaedic & Spine Hospital is a 40-bed boutique facility with 3 fully equipped operation theatres, fully equipped ICU beds, emergency beds and pre-op and post op beds. Nova also provides ancillary services such as fully equipped ambulances (ALS). We offer a full range of orthopaedics specialties with the help of advanced orthopaedic hospital with internationally renowned surgeons. The surgical sub-specialties that we house are joint replacement, sports medicine and arthroscopy, spine surgery, trauma and fracture management, ergonimics and rehabilitation. Others include Bariatric Surgery, ENT (Otolaryngology), Gastroenterology, General Surgery, Gynaecology, Maxillofacial and Oral surgery, Ophthalmology, Plastic and Cosmetic Surgery, Spine Surgery, Stem Cell Therapy, Surgical Oncology, Urology, Breast Clinic, Pain Management.