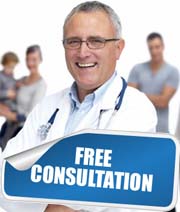 Planning your medical trip to India is a very simple process with India Laparoscopy Surgery Site
You just need to fill in our enquiry form and one of our executives will contact you soon.
+91-9373055368 Call us at the given to contact number for any assistance.
Complete information regarding surgery is provided on our website.
What is Glossectomy?
A glossectomy is a surgical removal of all or part of the tongue. It is performed to curtail the malignant growth like oral cancer. Most often, only a portion of the tongue needs to be removed and this procedure is called a hemiglossectomy.
The surgery may be:
Partial - Surgical removal of part of the tongue.
Hemi - Surgical removal of one side of the tongue.
Total - Surgical removal of the whole tongue.
Reasons to Undergo Glossectomy:
Glossectomy surgery is used to treat tongue cancer when other treatments have not been successful.
Best Surgeons for Glossectomy in India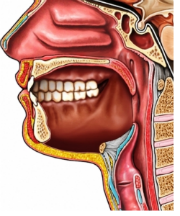 Generally, the treatment is performed by a medical team comprising of an oral-maxillofacial (OMF) surgeon, Ear, Nose and Throat (ENT) surgeon, a clinical oncologist, a plastic surgeon, a nurse, a dietician and speech therapist.
The oral and maxillofacial (OMF) surgeons specialize in the diagnosis and treatment of diseases that affect the mouth, face, jaw and neck.
OMF surgeons have a qualification in medicine and dentistry and often treat the conditions requiring the expertise both backgrounds including salivary gland diseases, head and neck cancers, facial pain, facial disproportion, impacted teeth, cysts and tumors of the jaws, temporomandibular joint disorders, numerous problems affecting the oral mucosa including mouth ulcers and infections.
Mostly, OMF surgeons focus on one of these areas to develop a sub-specialist interest within the range of wider specialty.
This procedure is performed by highly skilled best surgeons who is able to connect very small arteries.
The experienced, well-trained and highly skilled best surgeon ensures with successful glossectomy results in which the cancer is completely removed, and the patient has an improved ability to swallow food and restored speech.
Often, the quality of the patient's speech gets better if an experienced surgeon has performed the repair and at least one-third of the tongue remains.
Best surgeons for glossectomy surgery strive to deliver the highest quality of care in a comfortable and supportive environment at low cost.
Medical Qualifications: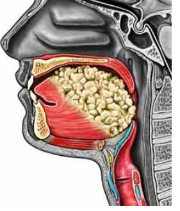 Bachelor of Medicine, Bachelor of Surgery (M.B.B.S)
Doctor of Medicine (M.D)
Bachelor of Dental Surgery (B.D.S)
Doctor of Dental Surgery (D.D.S)
Doctor of Dental Medicine (D.M.D)
List of Top Glossectomy Surgeons in India
Dr. Aashish Shah
Dr. Mohit Sharma
Dr. Arun Pattatheyil
Dr. Deepak Haldipur
Dr. Rajeev Sharan
Dr. A R Undre
Dr. Jatinder Nath Khanna
Dr. Shaila Welling
Dr. Sadanand V Shetty
Dr. Narendra M Mehta
Dr. Gustad B Daver
Dr. Deodas Shah
Dr. Ashok B Hatolkar
Dr. Brij Mohan Abrol
Dr. L R Aggarwal
Dr. P L Dhingra
Dr. T K Thusoo
Dr. Arun Kakar
Dr. Tapas Kumar Majumdar
Dr. Narottam Puri
Dr. A K Mittal
Dr. Rajeev Puri
Dr. Jasveer Singh
Dr. K C Janardhan
Dr. H R Ravi
Dr. Vijay Wadhwa
Dr. Hema T
Dr. Uday M Muddebihal
Dr. Sridhar Pandit
Dr. M Jayashankar
Dr. Sanjiv Nair
Dr. Anuradha Navaneetham
Dr. Chandramathi
Dr. B S Tiruvadanan
Dr. Pandiaraj R A
Dr. A Ravi
Dr. M Seenivasagan
Dr. U H V Prasad
Dr. Prithviraj T
Consult the Best Glossectomy Surgeon in India Click Here
Top Hospitals for Glossectomy in India
A glossectomy surgery is performed in hospitals in India by a treatment team who are specialized in the head and neck oncology surgery. A glossectomy surgery is performed in hospitals in India by a treatment team who are specialized in the head and neck oncology surgery.
Top hospitals for glossectomy in India are dedicated to offer the state-of-the-art facilities, medical and surgical care, surgery room and nursing care at low costs compared to the highly expensive treatments in the US and other developed countries.
With the best infrastructure, the best possible medical facilities, and best qualified surgeons at the top hospitals in India that are accompanied with the most competitive prices, you can get the treatment done at the lowest charges.
The main goal of the hospitals has been to evaluate and treat the patients by the most effective methods and prescribe what is best for the specific individuals.
The top hospitals in India have formed the professional and specialized team which work together to treat their international patients by providing them the best they deserve at low costs.
The top 5 glossectomy hospitals in India include Artemis Delhi, Fortis Hospitals Chennai, Max Healthcare Hospital Delhi and Medanta Medcity Hospital Gurgaon.
List of Top Glossectomy Hospitals in India
Apollo Spectra Hospitals
Saroj Super Speciality Hospital
Paras Spring Meadows Hospital
Bhagwati Hospital
Jaslok Hospital Mumbai
Nanavati Hospital
Hinduja Healthcare
Lilavati Hospital
Saifee Hospital
Bhatia Hospital
Fortis La Femme
Apollo Spectra Hospitals
Saroj Super Speciality Hospital
Apollo Spectra Hospitals
Paras Spring Meadows Hospital
RLKC Hospital and Metro Heart Institute
Bhagwati Hospital
Max Medcentre
Cloudnine Hospital
Mallya Hospital
Fortis Medcentre
Apollo Hospitals
Consult the Best Glossectomy Hospital in India Click Here
What to Expect Before the Surgery?
Prior to the procedure, your doctor may do the following:
Physical exam
Ask about your medical history
Blood work
Biopsy of the tongue-a piece of the tongue is removed and sent to a lab for testing in order to diagnose cancer
Pictures of the structure inside the body may be taken:

CT scans
X-rays
MRI scans of the brain
Before undergoing this procedure, discuss with your doctor about the ways to manage the factors which increase your risk of complications like:
Drinking
Smoking
Talk with your doctor about the medications. You may be asked to stop taking some medication up to one week before the procedure.
Chronic disease like obesity or diabetes, make sure to ask your doctor if you need to adjust your medications.
Eat a light meal the night before and do not eat or drink anything after midnight.
What to Expect During the Surgery?
General anaesthesia will be used to make you asleep during the procedure. This will prevent pain during the surgery. You will have a tracheotomy which will allow you to breathe during and after the surgery. This creates an opening from the outside of your neck to your windpipe. A tube is inserted through the opening to allow for the air flow. This arrangement is usually temporary.
If the part of the tongue needs to be removed, then the doctor will remove the cancerous section and the remaining area of the tongue is sewn so that there is no hole. Sometimes, a small graft of the skin is used to fill the hole by sewing it into the place.
If the entire tongue needs to be removed, it is a more complicated procedure. The doctor will remove the diseased tongue and also a piece of skin from your wrist is removed. This skin graft will be then placed in the hole which is left by the tongue. The blood vessels will also be attached from any remaining tongue to the graft to ensure the blood flow. Occasionally, a new tongue will be constructed from the tissue removed from the forearm, thigh or chest. Sometimes, the lymph nodes present in the neck will also be removed.
What to Expect After the Surgery?
The pain and discomfort after the surgery can be managed with medications. The average hospital stay after this surgery is about 7-10 days. While recovering at the hospital, you may receive the following care:
Fluids and medication will be given through an IV.
The supplemental oxygen for the first one to two days.
Special boots or socks to help prevent the blood clots.
Nutrition through a tube. When you are able to swallow, you will be able to pureed foods and drinks.
If a total glossectomy is performed, then you may require a permanent feeding tube in your stomach.
You will also be encouraged to get off the bed as soon as possible.
Instructions to breathe deeply and cough about 10-20 times every hour for the first few days; to decrease the risk of pneumonia.
Additionally, your doctor may have you:
Start the radiation therapy to treat the cancer if it had not been given before.
Work with a speech therapist to learn to speak and swallow post surgery.
During your stay, the hospital staff will take the following steps to reduce your chance of infection:
Wearing masks or gloves
Washing their hands
Keeping your incisions covered
Post-Procedure Care at Home:
After you return home, do the following to help ensure a smooth recovery.
Take antibiotics as prescribed
Gargle several times a day to prevent infection
Take pain medications to ease the discomfort
Continue to work with a speech therapist
Slowly resume your normal diet if you are able to swallow effectively
It is quite important for you to monitor your recovery after you leave the hospital. If any of the following occurs, call your doctor:
Difficulty in swallowing or choking on liquids or foods
Signs of infection, including, chills and fever
Pain and or swelling in the calves, feet or legs
Swelling, excessive bleeding or discharge from your mouth
Increased pain
Cough shortness of breath, severe nausea or vomiting, chest pain
New or worsening symptoms
If you think you have an emergency, call for medical help right away.
Cost of Glossectomy in India:
While opting for glossectomy in India, the foreign patients get the benefit of the costs since its quite low. They get personalized attention at the budget, which suits them the best. The cost comparison of glossectomy in India is quite affordable compared to that in other developed countries.
What Do We Provide?
IndiaLaparoscopySurgeryite.com are the pioneers of medical tourism in India. We put forward a cost –effective laparoscopic glossectomy surgery at the best hospitals of India. Our associate hospitals are JCI credited and strictly adheres to international norms of laparoscopic glossectomy surgery. Our associate hospitals have surgical teams lead by the best laparoscopic surgeons of India. The surgeons at these hospitals are highly skilled and hold expertise in all types of laparoscopic surgeries. Planning laparoscopic glossectomy surgery in India with us is a simple and clutter free process. IndiaLaparoscopySurgeryite.com offers you;
A transparency in planning your medical visit to India.
Best surgical options available in India those are cost-effective too!
Complete value for your hard earned money.
One on one assistance throughout your visit.
Comprehensive foreign language assistance when required.
Personalized care by our dedicated hospitality staff.
Complete assistance in planning your visit, including travel, hospital stay, appointments with doctors.