Urology Surgery Medical Value Travelers from Sudan to India
The field of Urology or Genitourinary surgery involves medically managing diseases of male or female urinary tract and the male reproductive system. Conditions related to bladder, urethra, ureters, kidneys and adrenal glands. Not only this, an Urologist needs specialized knowledge to treat disorders related to the epididymis, penis, prostrate, seminal vesicles and the testes. The Global Prevalence of Infections in Urology (GPIU) report shows that chaotic lifestyle is the main reason behind the increase in such infections in the urban areas; whereas, poor economic and hygiene conditions are the main cause behind the rise in the rural areas.
There are many sub-specialties under Urology:
Pediatric Urology
Urologic Oncology (cancer)
Renal Transplantation
Male Infertility
Kidney disease
Enlarged Prostrate
Calculi (urinary tract stones)
Female Urology
Neurourology (voiding disorders, urodynamic evaluation of patients and erectile dysfunction or impotence).
An Urologist deals with a wide range of conditions: obstructive uropathy, stone diseases, congenital anomalies, malignant tumors, cancer, incontinence, etc. Not only men but women too face Urology problems – incontinence, cystitis, overactive bladder, diverticuli, voiding dysfunction etc. – need immediate diagnosis and treatment. As newer and newer therapies are emerging, the field of urology is constantly evolving. Within urology, male sexual dysfunction and infertility have emerged as sub-specialties. With the progress in healthcare, medical management of male fertility is acquiring high level of expertise in the area of reproductive psychology and endocrinology.
Advances in technology and also emphasis on laparoscopy vs. open surgeries to lessen the pain and recovery time – all of this make the field of Urology surgeries extremely dynamic. Urologists not only need a strong knowledge about the fundamentals; but also have to rewind and relearn new ways of diagnosis and treatments.
Urology surgery: the Indian Side
The Urology Society of India ((USI)) emphasizes that India is in an advantageous position when it comes to Urology surgeries. Medical research, education and technology in India are well ahead. India has excellent medical service facilities and the highly qualified doctors use the most sophisticated techniques in surgical and non-surgical treatments, with great proficiency. India can now claim to offer a varied range of Urology treatments, best administration and cater not only to the domestic population but also to the international patients.
Urologists in India have been educated and trained at the apex institutes in India and abroad; following which, they have been through specialized training and work experience in well-known hospitals around the world. These surgeons are at par with the surgeons from all over the world; offering the best globally-accepted treatments to patients, ensuring their satisfaction. It would, therefore, be hard to find a Urology condition that an Indian Urologist has not attended to.
At any Given Point to Send Us a Medical Query : Click Here
Phone Numbers Reach Us-
India & International : +91-9373055368
Critical shortage of expert medical staff in Sudan
Multiple recent studies are pointing towards the shortage of doctors in Sudan and sadly it is a full-blown crisis now. The Sudanese Urology Association (SUA) predicts that the lack of rural Urologists is likely to worsen as they prefer to work in the urban areas. Even though basic healthcare amenities are assured in the constitution of Sudan, the ground reality shows a very depressing picture. Sudan faces deficiency of medical staff due to neglect, mass resignations and unavailability of funds. Further, there are discrepancies in male and female Urologists' compensation which has led to additional conflicts.
With the best medical staff emigrating for better compensation, people have to rely on Paramedics and Clinical Officers. Most of the remainder medical staff does not have adequate knowledge and medical facilities to cater to the healthcare needs of the majority of the population in poor health. Thus, owing to this shortage of medical experts in Sudan means that the distressed population has to look for complex Urology treatments in hospitals located in other zones, especially India.
Middle Age Sudanese Patient Underwent Successful Nephrectomy Surgery in India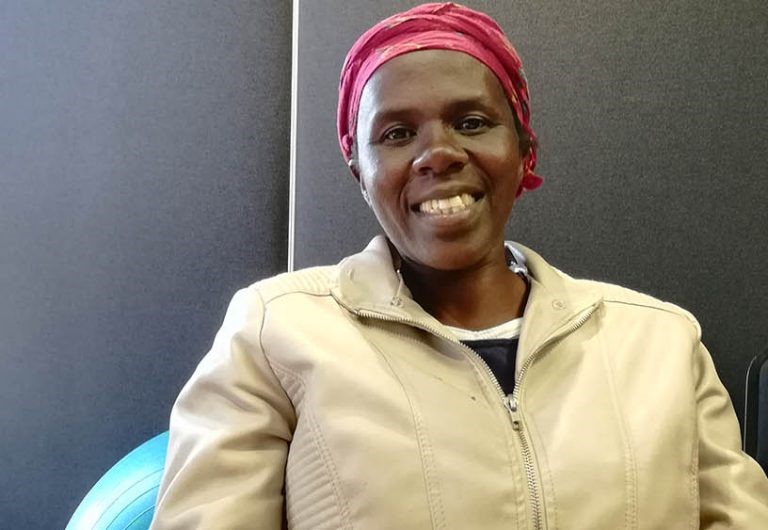 Mrs. Wahiba Rayan From Sudan

"Hello my name is Wahiba Rayan and I am from Sudan. Few months ago I was diagnosed with kidney cancer and since then life had become miserable. My health was not responding to the treatment and medications and I was recommended to undergo nephrectomy surgery. As Sudan is still backward in the field of healthcare and does not have advanced treatment options, my family decided to take me to other country for my surgery. While we were searching for the ideal country to undertake my treatment, I came across the website of India Laparoscopy Surgery Site. We were impressed to know that it was the only website that did had apt information and understood all our queries well. Thus we finally decided to take their assistance and come to India for my treatment."
"Upon our arrival in India we were all praises for the team of India Laparoscopy Surgery Site as they provided us full time assistance and made sure that we do not fall short of anything. Starting from the visa, hotel reservations to our return back home they took care of everything. The same week I underwent laparoscopic nephrectomy with one of the best laparoscopic surgeons in India. My entire family was finally relieved and was happy that I received the best treatment at an affordable cost. I thank India Laparoscopy Surgery Site for treating me from this dreadful disease with compassion and giving me my life back. I shall be forever grateful."
Welcoming Urology surgery patients from Sudan to India
The supply of Urologists has not been in pace with the population growth. Hence, patients from Sudan have been traveling abroad for medical treatments for years now. Many travel to neighboring African countries such as South Africa, Mozambique, etc., but not everyone is satisfied with the expenditure and services. Some travel to countries as far away as India, Singapore, Dubai, etc. India has received several thousand medical value travelers from Sudan since 2010. The lower cost of healthcare in India compared to USA, UK and South Africa is the main aspect that attracts Sudanese to travel to India. The medical treatment is nearly half its cost as compared to the same in some of the other major countries. The findings by International Medical Travel Journal (IMTJ) show that the average range of savings in India is 65-90 percent. But lower cost doesn't mean any compromise in quality.
Urology surgical procedures remain one of most sought after procedures for which international patients travel to India. For e.g., If 2,000 Sudanese would visit India every year, out of that, about 100 would be visiting for Urology surgeries alone. Presently, over 10,000 patients travel to South Africa for their various treatments from Sudan. But cost and quality advantages are with India and hence medical value travel providers and hospitals in India are, giving South African hospitals a difficult time maintaining their standards.
The hospitals and medical staff in India have the right expertise and state-of-the-art equipment to conduct even the most complex Urology conditions. Further, India can boast about providing cutting-edge treatments, highly qualified doctors and world-class patient care. Thus, several thousand Sudanese have traveled to India for their medical treatment since 2010. As per the International Journal of Health Management and Tourism (IJHMT), the number of medical tourists coming to the country for medical purposes was 200,000 in 2016.
Further growth potential is huge. So if you are thinking of getting yourself treated in India, you are surely taking the best decision. India has the right attributes – skilful doctors, sophisticated equipment and most importantly pocket-friendly treatment packages to ensure that more and more Sudanese go home smiling after getting treatment successfully in India.
At any Given Point to Send Us a Medical Query : Click Here
Phone Numbers Reach Us-
India & International : +91-9373055368
Other Common Procedure for Which Sudan Patients Come to India are
Neuro Surgery India
Stem Cell Treatment India
Infertility Treatment India
Bone Marrow Transplant India

Kidney Transplant India
Liver Transplant India
Hydrocephalus Treatment India
Dental Treatment India
Orthopedic Surgery India
Cosmetic Surgery India

Plastic Surgery India
Deep Brain Stimulation Surgery India
Robotic Surgery India
Heart Transplant India
Eye Surgery India
Lung Transplant India
Listen to the Voices of Our Happy Patients
Services For Other Countries