Dr. Sabyasachi Mukhopadhyay
MBBS (AFMC), DNB (Internal Medicine)
DNB (Cardiology) New delhi
Sr. Consultant: Interventional Cardiologist
Dr. S. Mukhopadhyay graduated from the prestigious Armed Forces Medical College, Pune and following this he pursued a postgraduate degree in Internal Medicine and decided to take this further and go in to full time Cardiology.
Dr. S. Mukhopadhyay brings along with him firsthand experience in Interventional Cardiology from prestigious institutions like B.M. Birla Heart Center, Kolkata(with Dr. Devi Shetty), Batra Heart Center, New Delhi, Apollo Hospital, Bhilai, TMH, Jamshedpur JLNHRC, Bhilai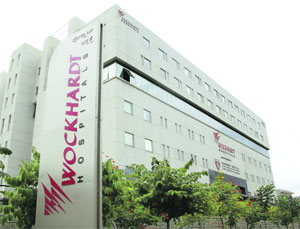 He has an extensive experience in Angiography & Angioplasty(Radial and Femoral), Echocardiography(Adult/Pediatric/Fetal/TEE), Pacemaker Implantations, Device closures(ASD, VSD) as well as Clinical Cardiology.
Dr. S. Mukhopadhyay liking towards academics kept him actively involved in guiding postgraduate students in Internal Medicine and Cardiology at those institutes where he served as a Physician.
To keep him abreast of trends in Interventional cardiology Dr. S. Mukhopadhyay has attended numerous conferences of national and international stature. He also has to his credits many publications. Dr. S. Mukhopadhyay has also contributed to the CSI Update on Cardiology from time to time and conducted research at all hospitals where he has worked.
EXPERTISE
Angiography

Angioplasty(Radial and Femoral)

Echocardiography(Adult/Pediatric/Fetal/TEE)

Pacemaker Implantations

Device closures(ASD, VSD)

Clinical Cardiology