Dr. Rohit Mody
MD (Medicine) DM Cardiology
Senior Consultant : DM Cardiology
Consultant - Cardiology
Dr. Rohit Mody pursued his MD from JLN Medical College, Ajmer and subsequently his DM Cardiology from the prestigious L.P.S. Institute of Cardiology, GSVM Medical College, Kanpur. Dr. Mody has a flair for teaching.
He has conducted faculty lectures at the various training workshops for cardiologists and cardiac surgeons at MMM, he is also a faculty member for D.N.B. trainees, Physician Assistants and Nurses, besides a host of others. He has delivered several lectures in the Echo cardiography training programs held by doctors, from all over India and abroad as well.
>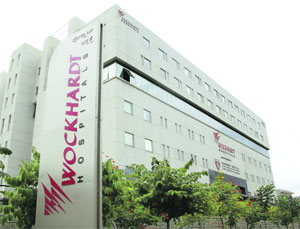 PROFESSIONAL QUALIFICATION AND FELLOWSHIP :
M.B.B.S. Govt. Medical College, Patiala.

MD (Medicine) JLN Medical College, Ajmer, Rajasthan

DM (Cardiology) L.P.S. Institute of Cardiology, GSVM Medical College, Kanpur

MCSI Member of Cardiology Society of India
EXPERTISE :
Dr. Rohit Mody has vast experience in Interventional Cardiology, Cardiac Catheterization (Paediatrics as well as Adults), Coronary Angiography, Percutaneous Transluminal Coronary Angioplasty, PDA, ASD Device Closure, Carotid & other Peripheral Interventions, Valvotomies, EPS & Other Cardiac Interventions, with expertise on PTCA, Primary PTCA, especially PTCA in patients of ACS. With almost a decade of working experience post DM, Dr. Mody is quite an accomplished and acknowledged cardiologist.

He has accrued expertise and finesse in Interventional Cardiology, working in institutes of high repute in India and abroad, including Institute of Cardiovascular Diseases, Madras Medical Mission, Chennai.

He has a keen interest in recent advances in Cardiology and has several publications to his credit.

He has also worked in South America with regards stem cell therapy in acute MI.