Dr. Mudit Khanna
MS Orthopaedics, MRCS (Edinburgh, U.K) MCh Orthopaedics
Consultant : Advanced Joint Replacement and Orthopaedics

Dr. Mudit Khanna is an established name in the field of Joint Replacements and advanced Orthopaedic Surgery. In the sphere of Professional Qualifications.
Dr. Mudit Khanna is currently the only orthopaedic surgeon in this region, with an MCh degree in Orthopaedics to his credit. He has done his M.B.B.S and M.S. from King Georges Medical College, Lucknow, MRCS from Edinburgh, U.K. and MCh in Orthopaedics with special emphasis in Joint Replacement Surgery from University of Dundee, Scotland, U.K. His illustrious career has been dotted with expertise acquired over a decade, working in institutes of National and International repute with Stalwarts like Professor David Rowley, Dr.Andrew Waterfield and Dr.Ben Clift. He has an expertise at performing all forms of Primary & Revision Joint Replacement cases, besides, he is also a trusted name at handling all complicated and complex joint replacement and trauma cases.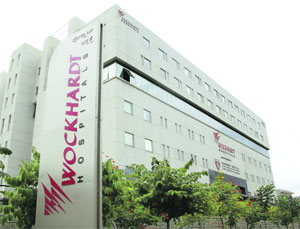 At NUSI Wockhardt Hospital, Goa, Dr. Mudit Khanna would be concentrating mainly on highly advanced and tertiary Orthopaedic procedures. Advanced Joint Replacement Hip Replacement, Revision Hip Replacement, Knee Replacement, Revision Knee Replacement, Hip Resurfacing (Birmingham Hip Resurfacing), Ceramic on Ceramic Hip replacement, Unicondylar Knee, Minimally Invasive Hip & Knee Replacement Hemiarthroplasty.
Advanced Sports Orthopedics ACL, PCL, Meniscus, Cartilage, Rotator Cuff Repair, ATFL and Femoral Reconstructions.

Dr. Mudit Khanna has a number of national and international presentations and publication to his credit. He is also extensively, into teaching and training programmes.

He is a greatly respected name amongst the medical student community and has authored two highly regarded books in the field of postgraduate studies. To add up to the distinctions, Dr. Mudit Khanna is registered with the General Medical Council, UK, is an active member of the Indian Orthopaedic Society, UK and a member of the Royal College of Surgeons, UK.