Dr. K.G Jayaprasanna
MS, Mch (CTVS - AIIMS)
Senior Consultant : Cardio Thoracic & Vascular Surgery

Dr. Jayaprasanna is one of the few to learn and practice Cardio - Thoracic and Vascular surgeries from renowned center within and outside India.
After obtaining training in Cardio-Thoracic & Vascular surgery from All India Institute of Medical Science New Delhi, he worked in the best centers like a Indraprastha Appolo Hospital Delhi, Royal Adelaide Hospital and The Prince Charles Hospital Brisbane, Australia. He has an exposure to more that 7500 Cardio-Thoracic and Vascular surgeries of which he has performed about 2500 surgeries independently. At Royal Adelaide Hospital he got expertise in complex aortic and minimally invasive Cardio-Thoracic surgeries.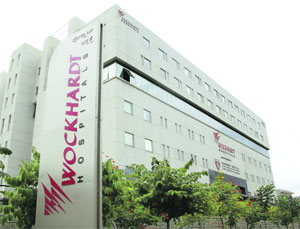 EXPERTISE
Coronary Artery Bypass Surgery using multiple Arterial grafts.

Aortic Aneurysm Surgery

Congenital Cardiac Surgery

Pulmonary Resections

Video Assisted Thoracic Surgerie
PROFESSIONAL QUALIFICATION AND FELLOWSHIP
1992 - 1995 MCh (CTVS) All India Institute of Medical Sciences, New Delhi

1995 - 1996 Sr. Registrar (CTVS) Wockhardt Heart Hospital, Bangalore

1996 - 2000 Associate Consultant (CTVS) Indraprastha Apollo Hospital, New Delhi

2003 - Sr. Register Cardio Thoracic Surgery- Royal Adelaide hospital, Adelaide, Australia.

2003 - 2004 Sr. Reg & Fellow Cardiopulmonary Transplant, Prince Charles Hospital, Brisbane, Australia.

2004 - Full time Consultant Indraprastha Apollo Hospital, (CTVS) New Delhi

July 2004 onwards Full time Consultant Wockhardt Hospitals, Nagpur (CTVS)