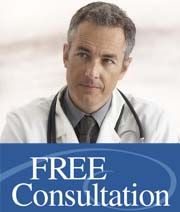 Planning your medical trip to India is a very simple process with India Laparoscopy Surgery Site
You just need to fill in our enquiry form and one of our executive will contact you soon.
+91-9373055368 Call us at the given to contact number for any assistance.
Complete information regarding Single Incision Laparoscopic Surgery (SILS) Cost In Indiais provided on our website having best surgeons and top hospitas.


Urethroplasty Overview
The urethroplasty is a surgery for repairing the injury or defect within the walls of the urethra. There are four types of urethroplasty and the choice of the procedure is dependent on the following factors:
Overall condition of the remainder of the urethra (not affected by the stricture).
Physical condition of the patient.
Length of the defect (determined by urethrography).
Anatomical positioning of the defect with regards to the prostate gland, ejaculatory duct and urinary sphincter.
Multiple or misaligned strictures.
Complications and scarring from the previous surgery (ies), condition of the urethral wall and stent explantation (if applicable).
Position of the most patent area of the urethral wall (determination of the location of the graft site, most often the dorsal or ventral).
Skill level and training of the surgeon performing the procedure.
Availability of the autograft tissue from the buccal cavity as primary selection.
Availability of the autograft tissue from the penis and scrotum as secondary selection.
Note: In more complex cases where longer strictures exist, more than one type of procedure may be performed.
The average operating room time for urethroplasty is between three to eight hours and hence it is not considered as a minor operation. The patients who undergo a shorter duration procedure have the convenience of returning home the same day. The hospital stay of 2 to 3 days duration is the average. More complex procedures may require a hospital stay for 7 to 10 days. The length of the hospital stay is determined by the following factors:
Condition of the patient post Urethroplasty surgery recovery..
After effects of the anaesthesia used during the procedure.
Monitoring of the newly established urethral cysostomy (Johansen's urethroplasty) if applicable.
Titration of the palliative and anti-spasmodic medications if applicable.
Post surgical complications if any.
Monitoring of the suprapubic catheter or Foley catheter for the signs of infection and proper urine output if applicable.
Techniques of Urethroplasty:
Anastomotic Technique: In this method of urethroplasty, the narrowed part of the urethra is cut and the proximal and distal parts of the urethra are re-joined. A Foley's catheter will be left in for the next 2 weeks to ensure complete healing and repair. This type of urethroplasty is used for small urethral strictures i.e. less than 2cm wide. Find out the Urethral stricture surgery cost in India on our website.
Tissue Transfer: In this method, skin and tissue is grafted from a non-hair bearing part of the body like the buccal mucosa or the bladder mucosa. The free grafts like split thickness skin grafts or full thickness skin grafts can be used for this purpose. Tissue Transfer urethroplasty is carried out in two stages if the sufficient local tissue is not available for a skin flap procedure and the local tissue factors are not suitable for a free graft. Contact us to know more about the Buccal mucosa urethroplasty surgery in India.
Who is an ideal candidate for Urethroplasty?
If you have a urethral stricture due to any of the causes, i.e. benign prostate hyperplasia, repeated episodes of urethritis, injury or trauma most commonly to the pelvic region or pressure of a tumor, scarring from a previous surgery; then you are an ideal candidate for urethroplasty.
Advantages of urethroplasty:
Relieves pain and discomfort during voiding
Frequent urination due to urethral stricture
Decrease in urine flow rate
Reduces the risk of getting orchitis, recurrent urinary tract infection or prostatitis
Recurrent of urethral stricture is rare after undergoing urethroplasty
Best Urethroplasty Surgeons in India
The urethroplasty requires special skills to perform and the best surgeons in India ensure the safety and care of the patient at low costs. The decision whether you should undergo a laparoscopic surgery depends on your overall health and your medical condition. Speak to your doctor regarding the options for the urethroplasty in India. Today, the rapid advancements in the field of medicine and technology have enabled the physicians and doctors to perform the laparoscopic surgeries for treating different types of urological conditions.
A highly skilled and professional team of board-certified urologists are committed to providing compassionate and high quality urological care for the patients with options ranging from surgical procedures to the medical management. The Best Surgeons for Urethroplasty Surgery in India have a proven track record of exceptional service, hospital leadership and quality care at low costs that has earned the trust of the patients and respect for our peers. The Medical Qualifications of the Best urethroplasty surgeons in India are as follows:
MS in General Surgery
MCH in Urology Surgery
DNB/FRCS/MRCS from the International Colleges and Hospitals
International Fellowship and Training Programs
Publications and Paper Presentations in Reputed Scientific and Medical Journals
Web Clinical Experience
List of Best Urethroplasty Surgeons in India
Dr. Sanjay Pandey
Dr. Gagan Gautam
Dr. Anant Kumar
Dr Mahendra Jain
Dr Manu Gupta
Dr. Rajiv Goel
Dr. Raja's
Dr Rupin S Shah
Dr.Lalitha's
Dr Vipin Tyagi
Dr. Dilip Raja
Dr Milind Bapat
Dr Tejanshu
Dr. Sumit Mehta
Dr Pradeep P Rao
Dr Ashish Sabharwal
Dr.Bhupendra Panchal
Dr. Neelu Desai
Dr. Amitabha Chanda
DR ADITYA GUPTA
Dr. Swaroop Gopal
DR ADITYA GUPTA-
Dr. Amitabha Chanda
Dr. Neelu Desai
Dr. Amitabha Chanda
Dr. Sudhir V. Shah
Dr. Nilesh M. Bhandari
Dr. Abhishek Srivastava
Dr. S. K. Biswas
Dr. Mohit Bhatt
Dr. M. Behari
DR NAMIT GUPTA
Dr. Abhaya Kumar
Dr. Rajeev Ranjan
Dr. Sai Sudarsan
Dr N R Ichaporia
Dr. Jayanti Mani
Dr Sweta Singla
Dr.Sanjay Mongia
Dr. Anandh
Dr. R.S. Jain
Dr.TejanshuShah
Dr Sudhir Khanna
Dr. Soumyan Dey
Dr. Rajesh Taneja
Dr. Parag Gupta
Dr. Shailesh Raina
Dr. Hemant R Pathak
Dr. Anup Ramani
Dr. P.J Chibber
Dr. Prakash Chandra
Dr. Jagdeesh Kulkarni
Dr Rajinder Yadav
Dr. Vinod K V
Dr Anurag Khaitan
Consult the Top Urethroplasty Surgeon in India Click Here
Top Urethroplasty Hospitals in India
The top hospitals for urethroplasty in India ensures to offer the superior quality healthcare with the help of specially skilled surgeons and the latest cutting edge technology and state of the art infrastructure at low costs. The top Hospitals for Urethroplasty Surgery in India offer comprehensive hands-on skills training component and an assessment tool designed for the fundamental knowledge, physiology and the technical skills required for the urethroplasty. Our goal is to provide the practicing physicians with an opportunity to perform a consistent and scientifically accepted format of urethroplasty with the aim to improve the quality of patient care at the most reasonable lower charges in India when compared to the developed countries. Check out the Cost of urethroplasty surgery in India on our website.
Global Hospital, Apollo Hospital, Artemis Hospital, Nova Hospital, Jaslok Hospital in Hyderabad, Delhi, Mumbai, Bangalore and Chennai offers high quality medical care at the most affordable prices to the patients undergoing urethroplasty in India.
List of Top Urethroplasty Hospitals in India
Muljibhai Patel Urological Hospital
Samved Urology hospital
RG Stone Urology & Laparoscopy Hospital
Columbia Asia Referral Hospital
Aashray Urology Institute
NU Hospitals
BLK Super Speciality Hospital
Devasya Kidney & Multi Speciality Hospital
Columbia Asia Hospital - Whitefield
Manipal Hospitals
Fortis Hospital
RG Stone Urology & Laparoscopy Hospital
Malabar Hospitals
Fortis Hospital
Global Hospital
KMC Hospital
Fortis Malar Hospital
S. L. Raheja Hospital
Artemis Hospital
Kidney Hospital
Sunrise Hospital
Soni Manipal Hospital
Columbia Asia Hospital - Hebbal
Yashoda Hospitals
N M Virani Wockhardt Hospital
Patel Hospital
Yashfeen Hospital
Sir Ganga Ram Hospital
Columbia Asia Hospital - Palam Vihar
Saket City Hospital
Rockland Hospital
GEM Hospital
Fortis Hospital
Max Super Speciality Hospital
Jaypee Hospital
NUSI Wockhardt Hospital
Contact the Best Urethroplasty Hospital in India Click Here
Preparing for the surgery:
A thorough pre-operative assessment by your urologist would comprise of the physical examination, urine culture for infection, urinalysis for the presence of blood and white cells and Cystoscopy to confirm the diagnosis of urethral stricture. The standard urethral imaging procedures like Voiding Cystourethrogram (VCUG) and Retrograde Urethrogram (RUG) will be performed. You'll be hospitalized at least one day before the surgery. Inform your surgeons about your health conditions and medications including the prescription, non-prescription medications, nutritional supplements like minerals, vitamins and herbal products.
Refrain from taking Ibuprofen or aspirin at least 2 weeks before the surgery. Stop smoking a few weeks before urethroplasty to prevent the healing problems during the recovery period. Do not eat or drink for about 1012 hours before the urethroplasty. The surgery will take at least 3 to 6 hours. Afterwards, you'll be required to stay in the hospital for 1 to 3 hours.
What does Urethroplasty procedure involve?
An IV line is placed in a vein in your arm or hand before the surgery. You will get a medicine to prevent the blood clots. You will be given anaesthesia, which will put you in a deep sleep and will keep you free from pain during the surgery. A tube may be inserted into your throat to help you breathe.
Incisions are made near the area which needs to repaired; it may be in the skin between the scrotum and the anus. This may also be on the penis. Your surgeon will choose the method used to repair the stricture based on the location and the length of the stricture. First the stricture is cut out and the remaining ends of the urethra may be sewn together. Or the urethra may be repaired with the skin and tissue is taken from another part of the body.
In some cases, more than one surgery may be needed to repair the urethra and this is called as a two stage repair. When the surgery is completed, the skin incisions will be closed with stitches. A Foley catheter is placed into your bladder and another thin tube called a suprapubic catheter is placed through a small incision in your abdomen, into your bladder. These tubes help to drain the urine until the healing is complete.
How Long Will the Recovery Take?
The recovery time will depend on the type of surgery that was performed. Typically, the patients will be in the hospital overnight after the surgery. You will be put on medications to manage the pain. You will be taught coughing and breathing exercises to help clear your lungs and prevent pneumonia.
As soon as they can walk, eat and care for their catheter, they can leave the hospital. It is important to follow the instructions while recovering at home:
Care of your incisions as instructed.
Take all medicines as directed.
Care for your catheters as instructed.
Avoid heavy lifting and strenuous activities as directed.
Follow your doctor's guidelines for showering.
Avoid sex for 4 to 6 weeks.
Wear a jockstrap for support as directed.
Avoid driving until your doctor says it's OK. Do not drive if you're taking medicines that make you feel drowsy.
Walk a few times daily.
Drink plenty of water to prevent dehydration and urine odour.
Avoid straining to pass stool. If required, take stool softeners as directed by your doctor.
What is the Cost of Urethroplasty in India?
The best urethroplasty surgeons in India are highly qualified and experienced and are affiliated with the leading medical organizations to offer the best medical treatment at highly affordable rates.
Get in touch with us to know the Laparoscopic Urethroplasty Surgery Cost In India.
What Do We Provide?
IndiaLaparoscopySurgeryite.com are the pioneers of medical tourism in India. We put forward a cost –effective urethroplasty at the best hospitals of India. Our associate top laparoscopic hospitals are JCI credited and strictly adheres to international norms of urethroplasty. Our associate hospitals have surgical teams lead by the best urology surgeons of India. The surgeons at these hospitals are highly skilled and hold expertise in all types of urethroplasty surgeries. Planning urethroplasty in India with us is a simple and clutter free process. IndiaLaparoscopySurgeryite.com offers you;
A transparency in planning your medical visit to India.
Best surgical options available in India those are cost-effective too!
Complete value for your hard earned money.
One on one assistance throughout your visit.
Comprehensive foreign language assistance when required.
Personalized care by our dedicated hospitality staff.
Complete assistance in planning your visit, including travel, hospital stay, appointments with doctors.
If you are seeking for the Affordable Laparoscopic Urethroplasty Surgery In India, kindly fill up the form for a free consultation with our surgeons. You will be provided with thorough analysis and suggestions regarding Low Cost Laparoscopic Urethroplasty Surgery in India having network of bets surgeons and top hospitals.