What is Gynecologic laparoscopic Surgery?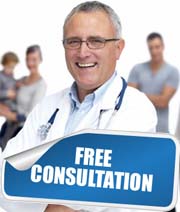 Planning your medical trip to India is a very simple process with India Laparoscopy Surgery Site
You just need to fill in our enquiry form and one of our executive will contact you soon.
+91-9373055368 Call us at the given to contact number for any assistance.
Complete information regarding surgery is provided on our website.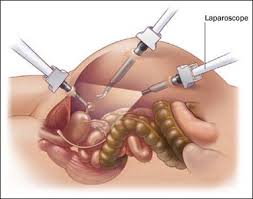 'Gynecological laparoscopy surgery' is a broad term used for all the laparoscopic procedure done to medical conditions associated to female reproductive system, particularly surgery that cure infertility in females. Laparoscopic surgery for fertility is a microsurgical procedure done with the aid of a tiny video camera known as 'laparoscope'. The common laparoscopic surgical procedures done for infertility are;
Tubal reanastomosis
This procedure is done to reverse fallopian tubal ligation or to remove blocked/damaged part of the fallopian tubes.
Salpingectomy
This procedure is done to remove a part of fallopian tube that has developed hydrosalpix (buildup of fluid). This procedure is often done to improve the chances of IVF (invitro fertilization) that was impeded by hydrosalpix
Salpingostomy
This procedure is done when there is development of hydrosalpix in part of fallopian tube proximal to ovary
Fimbrioplasty
This is a reparative procedure done to repair and rebuild the frimbriae of fallopian tube. This is an elective procedure when there is a blockage of fallopian tube near the ovary due to any scar tissue, which hinders the picking up of egg released from ovary.
Salpingoophorolysis
This surgical procedure is done to free fallopian tube from adhesions that are occulting the tube
Polycystic ovary syndrome (PCOS) surgery
Ovarian drilling is done by a heated needle to destroy extra follicular sacs (egg sacs) formed inside the ovary. These extra sacs produce hormones that causes infertility
What are the medical conditions for Gynecologic laparoscopy Surgery?
Common medical conditions accounting for female infertility that can be cured by gynecological laparoscopy Surgery are;
PCOS
Endometriosis
Pelvic adhesions
Fallopian tube occlusion/blockage/damage
Fallopian tube dysfunction/ hydrosalphix
Tubular ligation
How one can prepare for Gynecologic laparoscopy Surgery?
A complete evaluation of patient is done before electing them for gynecological surgery. Evaluation process includes; physical examination, routine blood and urine examination, ultrasound scans to know the exact condition corresponding to infertility, diagnostic laparoscopy to know even the most intricate detail of underlying condition. Diagnostic laparoscopy also helps in selecting right laparoscopic procedure depending on patient's condition.
What is the procedure for Gynecologic laparoscopy Surgery?
Laparoscopic gynecological surgery is a minimal invasive and robot assisted surgery done under general anesthesia. Several small incisions are made on abdomen near the pelvic area. Surgeon introduces a laparoscope (instrument with tiny video camera at its tip) through one of these incisions that helps the surgeon to visualize the uterine cavity. Relevant surgical instruments are introduced via other incisions that are used to carry out surgical process like; repair of fimbriae, removal of blockage from fallopian tube, PCOS correction and removal of hydrosalpix . In rare cases an incision is made in vagina for performing laparoscopic surgery.
Advantages/Risks of Gynecologic laparoscopy Surgery
The major advantage of gynecological laparoscopy surgery is that it cures infertility and increases chances of conception. The success rate of laparoscopic infertility surgery is fairly high. Around 60% of women have successful pregnancy following these surgeries.
Risks associated with gynecological laparoscopy surgery are; pelvic infections, adhesion formation on reproductive organs that binds them to other organs or abdominal wall and an increased risk of tubal pregnancy
Cost of Gynecologic laparoscopy Surgery in India
The cost of laparoscopic surgery for infertility is quite low comparable to cost of similar procedures in US or UK. The estimated cost of few laparoscopic procedures in India is as follow;
Diagnostic laparoscopy and hysteroscopyfor infertility 250 USD
Laparoscopic tubal reversal 800 USD
Laparoscopic adhesiolysis 400USD
Hysteroscopy bone removal 200 USD
Recovery after this surgery when one can start working?
Though patient is discharged on same day following a laparoscopic surgery, but complete recovery takes place within 1-2 weeks after surgery. Till recovery takes place it is patient is advised to avoid climbing stairs, lifting heavy weight and strenuous physical activities. Once the soreness of the surgical areas is resolved, patient can resume back their work, but care should be taken to take it easy for few weeks.Surgeon may also advice to avoid intercourse and using tampon till complete recovery takes place. It is also advisable to wait till three months after surgery before attempting for conception.
Patient Testimonial – Mrs. Muntoh Veronique from Cameroon about her Low Cost Laparoscopic Gynecology Surgery in India

Mrs. Muntoh Veronique from Cameroon

Though it is a common reproductive issue, having cysts in your ovaries can be painful, as you have to undergo heavy, painful and irregular periods for years sometimes. I inherited PCOD but it turned out that I had it worse in the family as I could not even get my periods without pills. After almost 3 years of regular medication, my doctor recommended me to undergo the gynecological laparoscopic surgery in India and I was desperate to get rid of the regular medication and the side effects that accompanied. I must say that the gynecological laparoscopic surgery benefits India are amazing and I am leading a perfect normal and healthy life now. Besides, the fact that there are best doctors available to perform low cost gynecological laparoscopic surgery in India ensures that everybody can afford it.
What do we provide?
IndiaLaparoscopySurgerySite is the pioneers of medical tourism in India. We put forward a cost - effective laparoscopic uterine surgery at the best hospitals of India because of the exceeding popularity of the procedure and its benefits. Hospitals associated with us are JCI credited and strictly adheres to international norms of Laparoscopic gynecological surgery and have brilliant surgical teams lead by the best laparoscopic surgeons of India. The surgeons at these hospitals are highly skilled and hold expertise in all types of laparoscopic infertility surgery. Planning gynecological surgery in India with us is a simple and clutter free process. We offers you;
A transparency in planning your medical visit to India
Best surgical options available in India those are cost-effective too!
One on one assistance throughout your visit
Comprehensive foreign language assistance
Personalized care by our dedicated hospitality staff
Complete assistance in planning your visit including travel, hospital stay, appointments with doctors
Assistance in planning a tour to various scenic places across India that will help you to recuperate well after surgery, if desired
If you are really seeking for the Gynecologic laparoscopy Surgery in India, kindly fill up the form for a free consultation by our surgeons. You will be provided with thorough analysis and suggestions regarding Gynecologic laparoscopy Surgery in India you are seeking for.
Listen to the Voices of Our Happy Patients
Tags
Gynecologic Laparoscopy Surgery in India, low cost Gynecologic Laparoscopy Surgery in India, Gynecologic Laparoscopy Surgery Benefits India, Affordable Gynecologic Laparoscopy Surgery in India, Best Laparoscopy Surgery India, Top Gynecologic Laparoscopy Surgeons India, Low Cost Gynecologic Laparoscopy in India